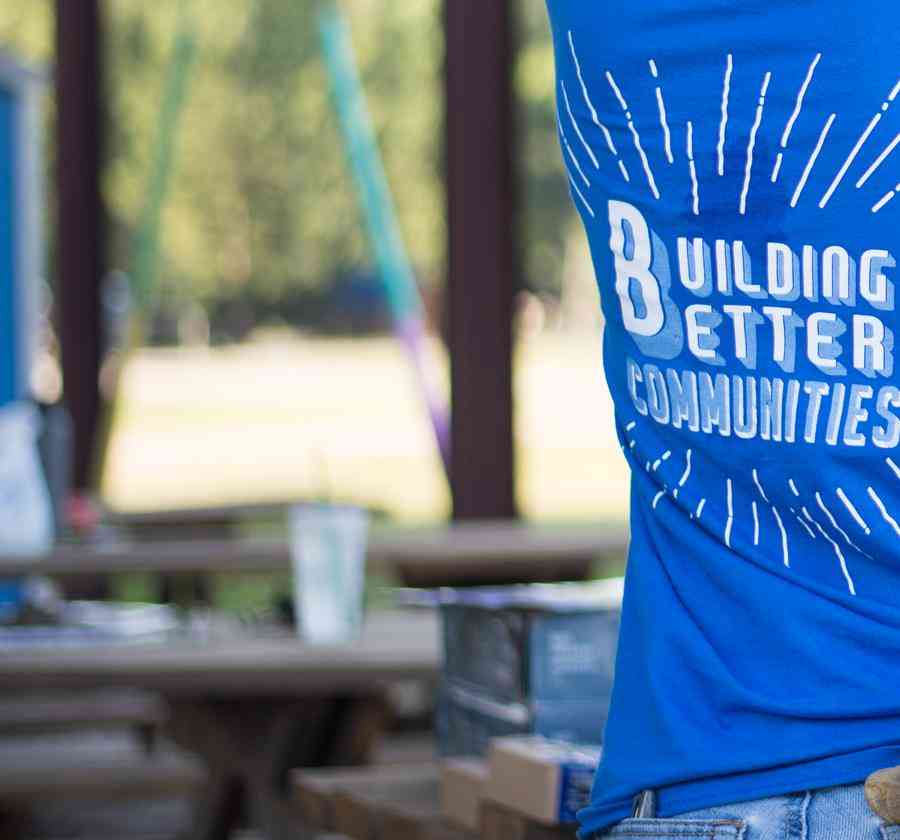 Building Better Communities
LGI Homes prioritizes building better communities by helping our customers achieve the
dream of homeownership
and giving back to the communities we serve.
LGI Giving
In 2016, the LGI Giving initiative was established. The mission of LGI Giving exemplifies our Core Values by supporting communities financially and through volunteerism, strengthening our local relationships and demonstrating loyalty. In other words – we want to empower our employees to make an impact in local communities.
Giving Back To Our Communities
LGI Homes has contributed over $2,500,000 in corporate, non-profit sponsorships and donated over 20,000 employee service hours. We have collaborated with several non-profit organizations over the years. We strive to make an even more significant impact as our company continues to grow. From constructing fences and cleaning up parks, organizing food and volunteering at children's clubs, we are committed to being a positive presence in the communities we build.
Service Impact Day
One of the best days of the year at LGI Homes is our annual service event, Service Impact Day. Each June, during National Homeownership Month, we close all offices nationwide for one day. Our focus turns away from sales and closings as we dedicate the entire day to giving back. Every LGI employee spends the day volunteering in the local community. We are proud to support this event and make a difference year after year.
Home is Just a Few Clicks Away.
Ready to move into your perfect new home? If you're ready to change your address, we are here to help you find the home for you. Click the button below to start your journey today!
Find a Home