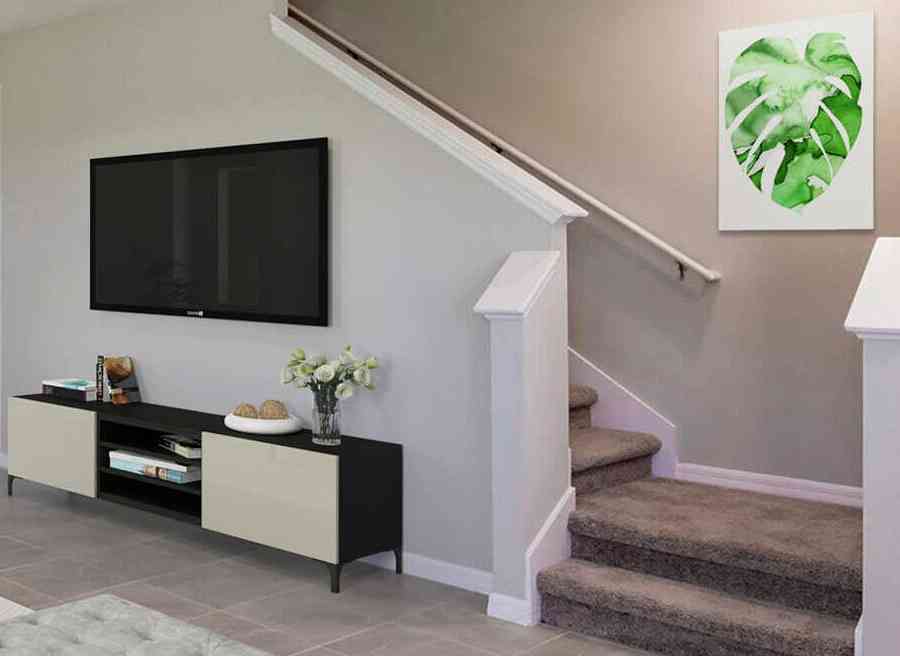 Energy Efficiency
Energy-Efficient Designs in Every Home
Built to Save You Money
Every home built by LGI Homes is designed to reduce energy usage and save you money on your electric bill.
Programmable Thermostat
A programmable Honeywell thermostat with a user-friendly touch screen lets you program your schedule for each day of the week. That way, your A/C system doesn't run all day while you're not home. But you still come home to a perfectly comfortable temperature! Over time, your thermostat even learns your preferences. It works to keep you comfortable at the temperature you want at the times you prefer.
Energy-Efficient Appliances
Every appliance in your new home is an energy-efficient model, saving you money on every electric bill. A Whirlpool® brand refrigerator, oven, microwave, and dishwasher are all included in your new LGI home.
Insulated Windows
Your new LGI home is built with double-pane Low-E windows for optimum energy conservation. Double pane designs already significantly improve energy efficiency by providing additional insulation. Plus, the Low-E coating helps block infrared light to prevent additional heat from coming inside. So, your HVAC runs less time and keeps your home at your ideal temperature!
ENERGY STAR Lights
LED flush mount ENERGY STAR lights are featured throughout the home. These lights use 90% less energy than traditional incandescent bulbs. Plus, LED lights last much longer. Depending on usage, some last over 10 years! And fewer light bulbs to change is always a good thing.
Home is Just a Few Clicks Away.
Ready to move into your perfect new home? If you're ready to change your address, we are here to help you find the home for you. Click the button below to start your journey today!
Find a Home