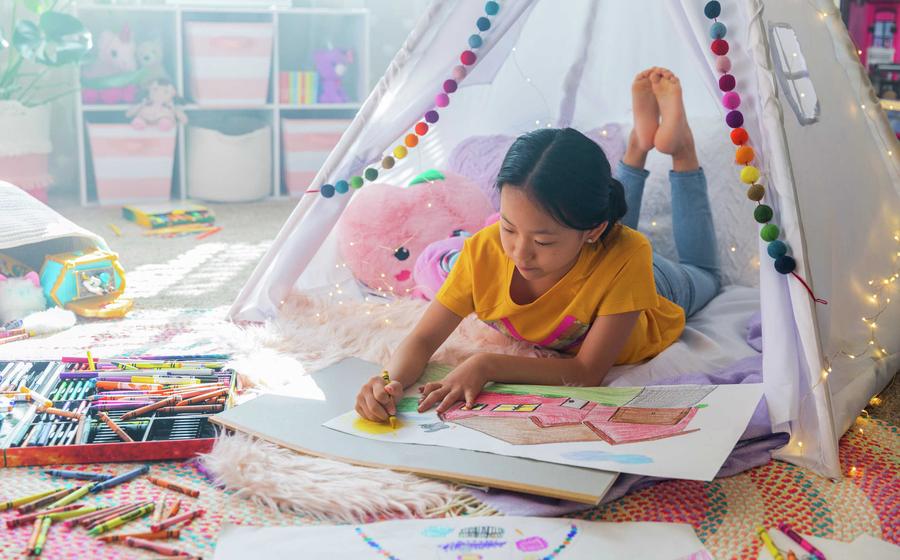 The Meaning of Home
Make Your House a Home
More Than a Home
At LGI Homes, we don't just build houses, we build homes. What makes a house "a home" is so much more than just bricks and mortar. As we journey through life, the meaning of home changes with us. As homebuilders, we take pride in knowing that we are giving our customers a sense of comfort in their homes. Learn how our customers feel in their LGI Home.
Comfort You'll Love
We rely on our home to be a place where we can relax at the end of a long day. However, your house can only be a home when you love living in it. That's why we design every home with you in mind.
Your Home Sweet Home
Your home is your own space. Whether you're putting on a dinner party for friends or celebrating a birthday with your family, making memories in your house creates your feeling of home.
Quality You Trust
Your home is built with industry-leading construction quality. From the materials used to the time spent inspecting the work, you can have confidence that the best was put into your home.
A Lot of Happy Homeowners
We love hearing from our homeowners what home means to them.
Home means comfort and refuge. My home is a place where I can be myself and not have to pretend to be someone that I am not.

I love the beautiful floor plan. I know this is going to be a great place to raise my children. I love my forever home and can't wait to make memories.

My home gives me a sense of peace. I have that security and I know that my home is always there and that my family is always there.

We really love the spacious floor plan and big backyard for our children. The home surpassed our expectations in quality down to the smallest details.

Our LGI home will be perfect for our family - space for everyone. We are excited about every detail. Everything feels so intentionally designed with the homeowner in mind.
Journey With Us
Everyone looks for something different in their home. As you journey through life, your home goes with you. Whether you've just got your dream job, or you've just started growing your family, you need a home that will grow with you.


Learn About Our Customer Stories
Home is Just a Few Clicks Away.
Ready to move into your perfect new home? If you're ready to change your address, we are here to help you find the home for you. Click the button below to start your journey today!
Find a Home