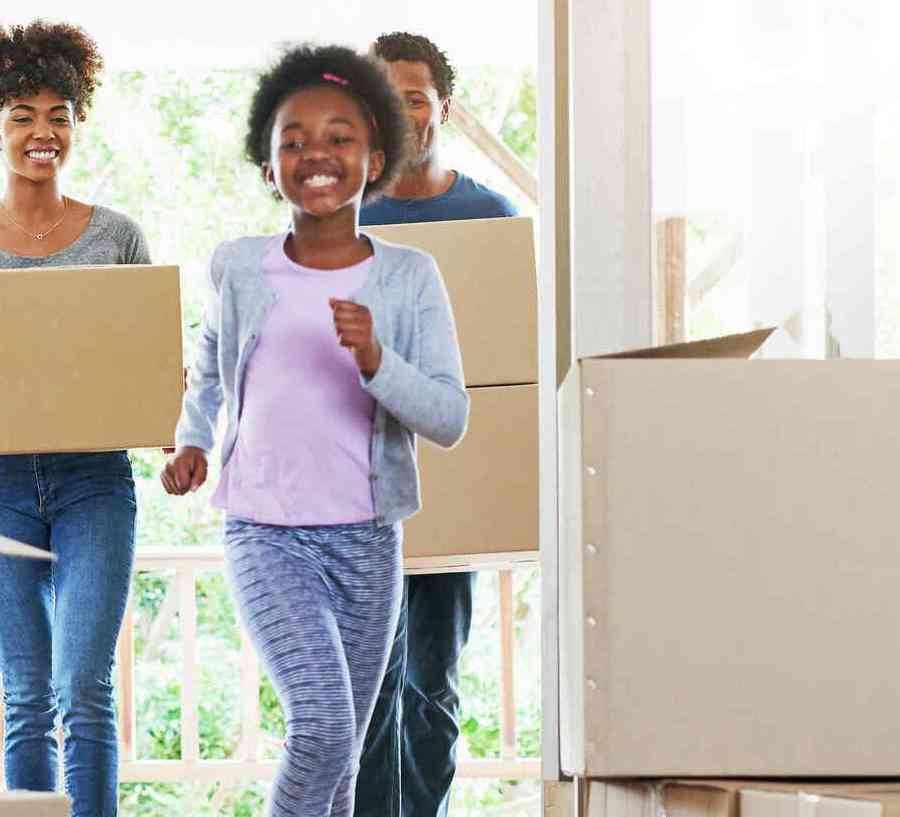 Move-in-Ready Homes
Your New Home Is Waiting
A New Home Without the Wait: Experience Move-in-Ready Homes
At LGI Homes, one of our core values is the efficient use of time and resources. This process makes it easy for us to manage the construction process better, reducing costly downtimes and side-stepping vendor scheduling problems and fees. When it comes to building new homes, we ensure that every one of our communities has homes on the ground, full of contemporary designer upgrades and unparalleled value. Our available homes are ready for you to move into immediately.

Whether you're a first-time buyer or relocating for work, your time is valuable. We take the hard work out of moving homes by providing a ready and waiting property. All you need to do is secure and finalize the financing and accept the keys.
The Perks of Choosing a Move-in-Ready Home
When choosing a move-in-ready home, you get everything you want, including a great price. You'll enjoy all the benefits of owning a brand new house, including a chef-ready kitchen, upgraded flooring, integrated technology and a 10-year structural warranty without waiting months for construction to finish.

Our homes are built to higher standards, exceeding those the building industry sets. They are energy-efficient with open-concept floor plans and include integrated technology. Every home has a chef-ready kitchen, designer finishes in every room and gorgeous curb appeal - including a professionally landscaped front yard with designer coach lighting. Learn more about our CompleteHome™ and CompleteHome Plus™ designer packages included in our homes at no extra cost.
Short Timeline? No Problem.
We know that your time is valuable. Whether you are tired of paying rent, your lease is ending, or it is just time for a space to call your own – you may be ready to move sooner rather than later.

With our streamlined buying process, everything you need is under one roof. From identifying the perfect home for your family to helping you navigate the mortgage process with our preferred lending partner, we can have you in your new home in as little as 30 to 45 days.

Your dedicated New Home Consultant will guide you through the process step-by-step. We'll calculate your monthly investment down to the penny. so that there are no surprises down the road. We provide all the information you need upfront, which is important as you make one of the biggest purchases of your life.
Home is Just a Few Clicks Away.
Ready to move into your perfect new home? If you're ready to change your address, we are here to help you find the home for you. Click the button below to start your journey today!
Find a Home
Frequently Asked Questions
Continue reading for answers to frequently asked questions about move-in
ready homes.
01
What is a move-in-ready home?
In new home construction, a move-in-ready home is a newly constructed property fully completed and available for immediate occupancy. Our quick move-in homes include a chef-ready kitchen, integrated technology and a suite of designer upgrades at no additional cost to the buyer. Remember, not all move-in-ready homes are created equal - some homebuilders do not include upgrades in all their houses.
02
How do move-in-ready homes differ from traditional new homes?
Move-in-ready homes are immediately available, allowing you to move in shortly after purchasing your house; You're not waiting for months to finish construction. Professional designers pick out each home's upgrades, saving homeowners the headache of choosing between different upgrade packages.
03
How quickly can I move into a move-in-ready home?
You can typically get the keys to your quick-move-in home within 30 to 45 days after signing your contract. Our team will let you know when your move-in date is as soon as we can.
04
Do quick move-in homes come with a warranty?
LGI Homes provides a 10-year structural and one-year workmanship warranty, giving you peace of mind from day one. If any issues arise, our responsive customer service team will be on hand to address any of your concerns.
05
How energy-efficient are move-in-ready homes?
LGI Homes uses energy-efficient homebuilding materials and high-quality insulation, double-pane Low-E windows that reduce heat transfer, ENERGY STAR-rated lighting and appliances that require less energy. Our homes exceed construction standards the building industry sets, and our upgrade package includes features and technology that help reduce energy use.
06
What types of floor plans are available for move-in-ready homes?
Every LGI home is move-in-ready. We offer floor plans for different needs, from townhomes to spacious two-story designs. Features can include open-concept living areas, multiple bedrooms and bathrooms, splendid master suites and flex spaces you can use to fit your lifestyle.
07
What's included in the CompleteHome™ package?
The CompleteHome™ package features designer upgrades such as granite or quartz countertops, high-quality Moen® faucets and energy-efficient Whirlpool® appliances. It also includes Wi-Fi-enabled garage door openers, smart thermostats, Kwikset® door hardware with SmartKey Security™ and much more. Contact our New Home Consultants in the community you're interested in for details about specific homes you like.
08
How do I start the buying process for a move-in-ready home?
To start the buying process,
request information
about the new home community you want to live in. You can do this online or by contacting the community using the contact information the community webpage.