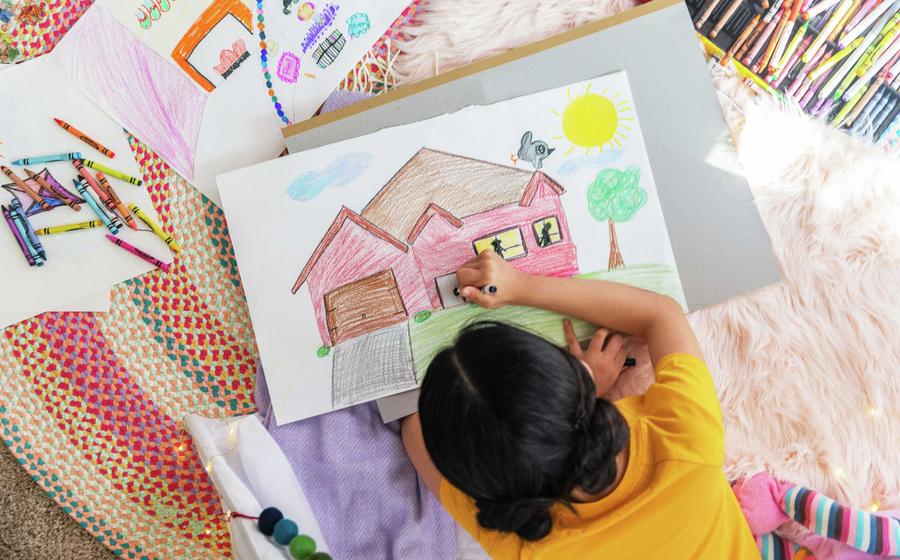 National Homeownership Month
LGI Homes is Celebrating 20 Years of Homeowners
June is National Homeownership Month and every year LGI Homes dedicates this month to promoting the benefits of homeownership and celebrating our homeowners. Continue reading to learn more about the history of National Homeownership Month, the benefits of owning your home and how LGI Homes is helping make the dream of homeownership come true.
History
In an effort to increase homeownership rates across America, President Bill Clinton's administration created National Homeownership Week. In 2002, President George W. Bush extended this week to the full month of June. National Homeownership Month is still recognized by The White House today. The goal of this month is to recognize the benefits of homeownership and champion ways to help more families become homeowners.

Benefits of Owning a Home
There is incredible value in owning your home. Not only does it provide financial security, but it provides safety, stability and a connection to community.
Financial Benefits
While rent can increase dramatically each year, your mortgage will remain stable year after year. Knowing how much you will be spending on your housing cost allows you to feel confident when planning future expenses.
When you make mortgage payments, that money is an investment directly into an asset you own, allowing you to build equity over time. When renting, your monthly payments have no financial benefit to your future.

If you are a first time buyer, you may be wondering what equity is and why it is so important. According to Merriam Webster, equity is the money value of a property or of an interest in a property in excess of claims or liens against it. This means that if you were to sell your home, your equity is the amount of money you would keep after paying the bank the rest of your loan. Since home values typically rise over time, and you are paying off the loan over time, home equity is a great long-term strategy for building wealth. You can learn more about equity here.
Personal Benefits
When you own a home, you are less likely to move around. This provides you and your family with stability, allowing you to build long-lasting relationships and offers your children continuity in school and friendships.
Owning your home gives you freedom to paint, update and decorate your space. In an apartment, you can't change anything to meet your style.
Your pet can live with you for no extra cost. (Goodbye, pet rent!)


LGI Homes: Helping Families Achieve Homeownership Since 2003
At LGI Homes, believe that it's not a matter of if you can buy your home, but when. One of the ways we do this is by helping make homeownership more affordable! Our homes are built with all upgrades included, which allows us to streamline the construction process and offer our homes at a more affordable price - creating an incredible value for you. Another way we've helped make homeownership more affordable is by offering builder-paid closing costs, which can help homebuyers save thousands of dollars.
In addition to making homeownership more affordable, we have spent the past 20 years simplifying the buying process for first time buyers. When you visit our office, you will meet with your dedicated New Home Consultant. Your Consultant will be by your side to guide you through the homebuying journey and answer any questions you have along the way.
Another way we've simplified the experience is by removing the need to travel to different locations for different parts of the buying process. Instead, we handle every step of the process, from signing the contract to handing you your keys, right in our office.
How LGI Homes is Celebrating National Homeownership Month
We are proud to have helped thousands of families become homeowners over the last 20 years, and we use National Homeownership Month as an opportunity to celebrate our homeowners! Throughout the month, we promote the stories of our homeowners on our Facebook and Instagram accounts. We hope that you'll follow along on our social accounts!
If you are interested in learning more about homeownership, contact us today to speak with one of our experienced New Home Consultants.