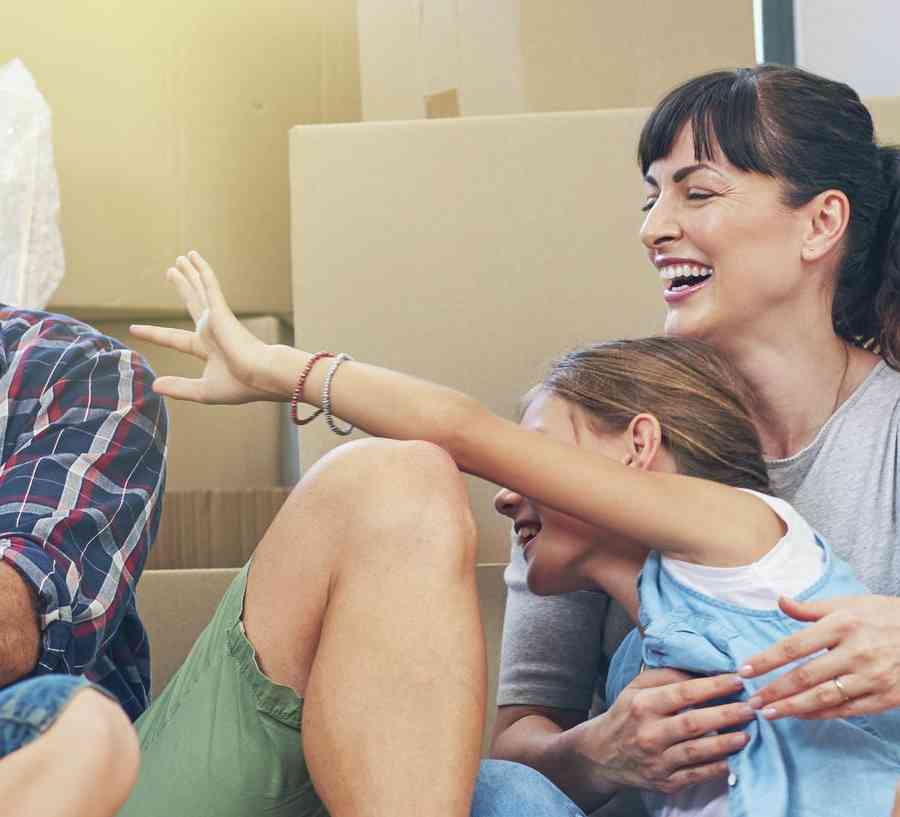 How to Move Like a Pro
A Guide to Stress-free Moving
Moving can be a stressful experience, but with the proper planning and preparation, it can be a breeze. This guide will walk you through every step of the moving process, from pre-move practices to post-move debriefs.
What Should You Do Before You Move?
Before you move, ensure you have completed all of the necessary pre-move preparations. Pre-move preparations include:
Packing your belongings

Taking care of legal matters

Letting the post office know where to forward your mail

Arranging transportation for the move

Estimate a Budget for Your Move
Let's start by estimating a budget for your move. A budget estimate will help you determine how much money you need to save and how much you can afford to spend on moving expenses.
To get an accurate estimate, start by creating a list of all the potential costs associated with your move, such as hiring movers, renting a truck and paying for storage. Once you have an estimate of all the potential costs, you can start to work on a budget.
Tip: Get Estimates from Multiple Moving Companies
Get estimates from multiple moving companies to estimate your moving costs accurately. Multiple estimates make comparing prices and services easy; you can compare each line item to find the best value. When requesting estimates, ask about any fees or additional charges that could apply.

Many online resources can help you find the potential companies for your move. Once you find a moving company that you are interested in, fill out a moving estimate form. The estimate should include the price of their moving services and any supplies or services the company will charge you for during the move.


Make a Plan
Once you have received your moving estimate, you need to plan your move. Include information in your plan about your belongings, timeline, relevant addresses and any additional notes you think may help. Jotting down small things like canceling the internet, cable and electricity will help you to get things done efficiently. Below are some items you may want to include on your list.


Change Your Address
One of the first things you need to do when planning a move is to change your address with the post office, which can be done online or at your local post office. After you update your address with the post office, they will forward mail to your new home. You will also want to provide your new address to family, friends and businesses so that they can update their records.
Change Your Address with the Social Security Administration
If you're moving to a new house, you'll need to change your address with the Social Security Administration (SSA). Updating your information with the SSA is vital so that your Social Security benefits and payments go to your new home. You can change your address online, by phone or by visiting your local SSA office.
Change Your Address with Medicare
Changing your address with Medicare is essential when you're moving to a new house. You can change your address online, by phone or by visiting your local Medicare office. After the change, they will send your Medicare benefits and payments to your address.
Contact Health Insurance
If you're moving to a new house, you'll need to contact your health insurance provider to update your address. You can typically change your address online or by phone. Updating your health insurance ensures your coverage is associated with your new address, so any paperwork getting mailed will reach you.
Update Your Membership Services
If you're moving to a new house, you'll need to update your membership services. Membership services include any subscriptions or memberships you have that are associated with your current address. Types of membership services that often need to be updated include:
Gym
Clubs
Golf Courses
Stores (Costco, Sam's Club)
Car washes
Get Your New Utilities Set Up
Utilities are an important part of any home, and it's essential to ensure that they're set up correctly before moving in. You'll need to contact your local utility providers to set up or transfer service to your new address. Remember to include electricity, gas, water, trash and sewer. You may also need to set up cable, internet and phone service. Keep in mind that some providers may ask for a deposit. The providers may also have fees associated with setting up a new account or transferring your old account. Once everything is updated, you can relax knowing you'll have utilities and other vital conveniences ready to go when you move in.

Notify Your Kid's Schools
Notify your children's schools and let them know you will be moving. This way, they can transfer records if needed and will have updated details about your address. You can usually notify the school by phone or online.
If you're moving to a new area, you'll need to research to determine what school your children will be attending and enroll them with the new school. You may choose to send your child to the school your new home is zoned to or to another option, such as a charter or private school. To evaluate your options, you can start by looking online for school ratings and reviews. You can also ask your friends and family for recommendations. Once you've narrowed down your choices, visit the schools in person to get a feel for the environment and decide which is suitable for your child.
Check Auto Insurance
Moving to a new house means you'll need to check your auto insurance coverage. Reviewing to ensure you have insurance at your new address is essential. You can typically check insurance details online or by contacting your insurance provider.
Check Homeowners Insurance
When moving to a new house, check your homeowner's insurance coverage. Depending on your situation, you may have a different insurance provider or not have the coverage you need. You can look into your home insurance details online or by contacting your insurance provider.
Reserve a Storage Unit
If you're moving to a new house and need to reserve a storage unit, doing so before your moving day is a good idea. You can book a storage unit online or by contacting a local storage company. Be sure to determine the size and length of time you need to rent the storage unit. You can usually get a discount if you reserve the unit for longer.
Sell Items You No Longer Want or Need
The first step in decluttering your home is removing items you no longer want or need. If you're moving to a new home, consider getting rid of things that you won't be able to take with you. You can hold a garage sale, donate items, sell them on platforms online or toss them away in the garbage. You will save time and money if you declutter your home and remove items before you move.
Purchase Moving Supplies
When you're ready to start packing, purchasing the right moving supplies is helpful. Moving supplies may include boxes of various sizes, packing paper, packing tape and markers. You can buy these items online, from a moving company or at a local hardware store. Once you have the supplies, you can start packing your belongings. Be sure to label each box with the contents and the destination room. Labeling boxes and writing down where they go in your new home will make unpacking easier.

Track Tax Deductible Moving Expenses
Moving expenses may be tax deductible if you're moving for work. Be sure to track your expenses to claim them on your taxes. You can deduct expenses such as the cost of hiring movers, the cost of renting a moving truck and the cost of packing supplies. Be sure to save all receipts and paperwork associated with your move, so you have everything you need when it comes time to file your taxes.

Pack Your Belongings
You will need to pack all your belongings carefully and per the instructions provided by your moving company. Make sure to pack everything you plan to take with you and any extra supplies you may need.
How to Pack Items Correctly
When packing your belongings for a move, do so with care and intention. You will want to ensure that everything is secure and that you have packed and labeled everything. Remember to write down each box's destination room.
Packing Fragile Items
When packing fragile items, wrap them securely in bubble wrap or soft cloth. Consider placing them in a box with padding or foam to protect them further. Once you have packed your fragile items, be sure to label the box clearly so that movers will know to handle it with care.
Tip: Pack a Box of Essential Items
This is a box of things you will need before everything is unpacked. Items in this box can include toilet paper, paper towels, soap and some kitchen items if you wish to prepare a meal.

DIY Move
If you're planning to move without help, there are a few things you need to keep in mind:
You'll need to rent a moving truck. You can usually find good deals on moving trucks online or through a local rental company.

You'll need to pack all of your belongings. Be sure to purchase the right moving supplies, including boxes, packing paper, packing tape and markers.

You should find help from family and friends to make a move easier.
Reserve a Truck for a DIY Move
Deals on renting moving trucks can often be found online or by contacting local rental companies. Be sure to determine the vehicle size and the length of time you'll need it. You can usually get a discount if you reserve the truck for an extended period. After you book the moving truck, start packing your belongings just like you would for a moving company. Label each box and include its destination room. These steps will make unpacking more manageable and less stressful.
Ask Friends and Family for Help in Advance
It's a good idea to ask friends and family for help in advance. Tell them about your plans, when you plan on moving and if they need to bring something specific. Don't be afraid to ask them to help pack, label boxes and move heavy furniture and be sure to let them know if you need their help to unpack and settle into your new home.
What Should You Do on Moving Day?
During your move, please stay safe and stress-free by following our moving checklist. We also recommend setting up a moving diary to keep track of your progress and relieve stress.
Get Started Early on Moving Day
Regardless of what time you schedule to move, you will need to wake up early on moving day even if you already have things packed and organized. There are always last-minute things to do. To avoid unnecessary stress, you want to give yourself enough time to check everything before you start the move.
Load Up for the Move
Get everything loaded up onto moving trucks. If you have hired movers for this, help them by sticking around while they load everything because they will likely have questions. Having all your boxes labeled correctly by where they need to go and whether or not they are fragile is extremely helpful. Make sure to have plenty of water for the move and snacks in case you or any of your team gets hungry or thirsty.
Do a Final Check of the Home Before You Leave
Once everything is packed up and loaded onto moving trucks, do a final walkthrough of your home. You can be confident you have caught everything by checking all the cabinets, closets and storage spaces. Don't forget to check the basement, attic if you have these spaces.
Head to Your New Home
While moving to a new home, stay in touch with your movers. They may run into traffic issues, take a different route, or need to stop for some reason. Keeping in touch during the process is crucial so you can have an estimated time frame for their arrival at your new home.
Let the Movers Know Where Your Items Go
Please wait for the movers at your new home and give them a walkthrough of the house. Be sure they understand where each box and piece of furniture goes and your labels.
You Don't Need to Unpack Everything
If you are tired after the move, unpack some of the essentials you will need for that evening and the next day. Typically, these include bathroom items like your toothbrush, toothpaste, soap, kitchen items, sleepwear and an outfit for the next day.
Sit Back and Relax for a Bit
After a move, it's essential to take some time to relax. You should go out and explore your new area and get a bite to eat just for some fresh air. In the coming days and months, you will have time to unpack everything and organize your new home.

Additional Tips for Moving with a Pet
The following are additional tips to help you prepare for travel with pets.
Give your pet plenty of water before traveling. If your pet needs to go outside, make sure it has access to shade and shelter from the sun.

Feed your pet several hours before you depart. This way, he'll feel full and won't eat anything else while you're away.

Bring extra food and water bowls for your pet, so you can feed or give them water if needed.

Put your pet's favorite toys and bedding in a bag for easy access.

Pack a leash and collar, just in case.
Congratulations on your new home and good luck with your move! Moving can be a stressful experience, but there are ways to make it a good experience. This moving day checklist is one way to streamline the process and ensure everything gets done. We hope it helps improve your move.