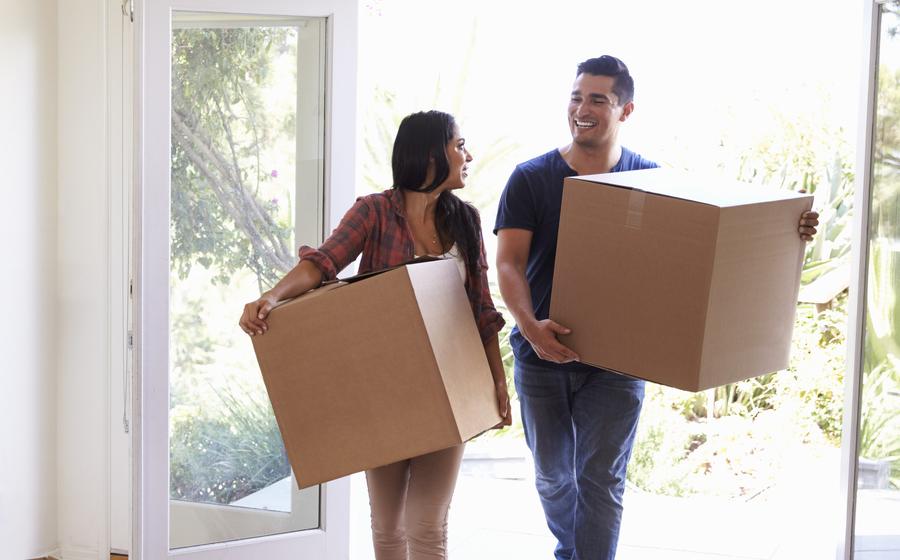 9 Tips to Make Moving as Stress-Free as Possible
Are you planning to move soon? Congratulations! The time is exciting and stressful for anyone. Still, it can be made much easier with a bit of preparation and helpful tips. Here are nine tips to help you plan your move and make it as stress-free as possible.

Start Early
Getting started on your move early will help you save time and money. The earlier you start preparing, the less time you'll have to spend daily or weekly preparing for the move. You don't want to wait until the last few days to plan your move and find that you don't have enough time to prepare and pack. Planning can give you a better idea of what needs to be done to make a move go smoothly and allow more time to enjoy your new home.
Make A Plan
Knowing what you will do and when will make a move less stressful and help ensure you don't forget important details. A plan will help you organize your thoughts and track what you need to take with you.

Creating a moving checklist is a great place to start planning your move. Here are a few items that usually end up on a good moving checklist:


Make a list of valuable and significant belongings and take pictures of them before you move. The image will help if you have to file an insurance claim. Some pictures can help you re-install items in your new home, too.

For example, take pictures of your electronics and their setup. You can easily use the image to put the wires as they were at your new house.


If you don't plan on handling the move yourself, get an estimate from a moving company for the cost of having them move your belongings.


Make a list of all of the necessary documents that will need to be transferred with your belongings, such as birth certificates, marriage certificates, driver's licenses, passports and insurance cards.


If you are moving out of a rental unit or property, make arrangements with your landlord or rental agent for future communication. Ensure they have your new address for any rental deposit reimbursements.


You will need to make arrangements with your utility company to have your utilities turned off and on. If you don't need to worry about canceling your current utilities, check on utilities at your new home. You don't want to move in without electricity and the Internet.


Notify people, companies and organizations that you are moving. Your bank, credit card company, insurance companies, kid's school(s), sports associations and friends should know your new address.
Estimate Your Costs
Knowing how much money you will spend on your move will help you to plan for the unexpected.

There are a few factors you'll need to consider when estimating your moving costs. The most common include the distance of your move, the size of your household and the number of items you're packing. If the move is local, it will cost less than a long-distance move. If you're moving within the state, over state lines, or even overseas, you might want to check several moving quote tools to get a better estimate of the costs.

Overseas and moving out of the country make accurate cost estimates more challenging. You'll need to research estimated shipping prices and add on any necessary customs fees. Don't think twice about asking for professional advice if your move is complex and something that you find challenging to manage.
Be Prepared For Additional Expenses
Some things can't be packed and moved, such as furniture. Be prepared for additional expenses that may come along with your move.

Regardless of how much money you think you'll spend on your move, be sure to have enough cash on hand for unexpected costs. Keeping cash on hand and being prepared upfront can save time, resources, and stress the day you move.
Organize Your Belongings
By organizing your belongings, you'll know where they are and be able to pack and move them faster. When you get to your new LGI home, you can unpack them more efficiently and with less stress.
Organize Important Documents
If you are moving, have all your important documents organized and ready to go. When you move, you may need anything from your driver's license and utility bill to your bank account information. Having everything in one place will make the transition smoother.


Create a Room-by-Room Inventory
When it comes to packing up and moving, there's no one right way to do it. But you can take some key steps to make the transition as smooth as possible. One of the most important things you can do is create a room-by-room inventory of your belongings.

Packing and moving in this manner will help you organize everything and ensure nothing is left behind. Make sure to include detailed descriptions of each box of items so that you can find them if you need to quickly and put them away promptly at home.


Sell or Donate Unwanted Items
Moving is a great time to declutter your home and rid yourself of excess belongings. One option is to sell your unwanted items online or in person. If you decide to sell your items, consider setting a competitive price so that the item sells quickly.

If donating your unwanted items is more appropriate, several charity organizations can help take care of them. Before making the decision, research the organization(s) involved, so you know their policies and procedures. If applicable, ask for a tax deduction sheet.


Identify Items That Need Special Care
It is important to remember that some of the more delicate items in your move require extra care. For example, pianos and other large pieces of furniture may need to be handled with care, and collections of fine china or snowglobes may need special packing materials.


Organize Items by Category
A common task for any homeowner is organizing their items by category. This can be a daunting task, but with some preparation, it can be done easily. By sorting items into specific categories, it will make finding what you are looking for much easier.

Some recommended categories to organize by are:


Clothing: sorted by color, size, and type of clothing
Kitchen Items: sorted by type of food, dishwasher safe, etc.
Bathroom Items: sorted by type of bathroom material, etc.
Pack Your Belongings
Start by organizing your items by room, category, etc... After organizing everything, pack items into appropriately sized boxes.
Make sure items are wrapped, taped and padded properly before placing them in the boxes. After your belongings are packed safely in an appropriate sized box, tape the box with strong packing tape and label the box with the proper items, room or category that will help you place and unpack the contents later.
Make sure that you have all the necessary cords for your electronics and appliances. It's often best to place the cores in a sealable plastic bag that can be taped to or placed with the item to ensure it doesn't get lost.
If you don't have time to do this ahead of time, consider hiring a professional moving company to help with the process. They'll take care of everything from loading the truck to ensuring everything arrives safely at its new place.
Take Special Care with Valuables
When moving, taking care of any valuables and specialty items you may bring with you is important. This includes organizing and packing your belongings to protect your items from theft or damage during the move. Some tips for taking care of valuables and specialty items during a move include:
Be sure to pack all of your important documents and photos in a safe location. This includes your driver's license, passport, insurance cards etc. If you have sentimental items like jewelry or paintings, wrap and tape them properly before packing so they don't get damaged in the move.
If you have any large or bulky items that you don't want to carry with you on the move (like furniture or appliances), consider hiring a professional moving company to help with the heavy lifting. Not only will this save you time and energy, but it will also ensure that your belongings arrive safely at their new home.
Be sure to take care of any special needs that your possessions may have. For example, if your TV is large and heavy, be sure to bring an extra carrying case so it doesn't take up too much space during transport. And if there are any electronics or appliances that require special care (like ovens or smokers), be sure to prepare to move them as well. Not only will you have to take the time to pack and transport these items, you'll also have to factor in the added hassle of ensuring they're safe and functioning in the new home.
Pack Your Open-First Box
Set aside your essentials and pack an open-first box. This will help you avoid packing away valuable belongings only to have to search for them once you're settled in your new place. Some items that are usually in an open-first box include:
Bathroom Essentials: Soap, toilet paper, deodorant, etc.
Kitchen Essentials: Water bottles, snacks, paper towels, etc.
Bedroom Essentials: Pillows, Fresh Clothes, Linens, etc.
Misc Essentials: Phone charger, prescriptions, jewelry, important documents, first aid kit, etc.
Keep a Moving Schedule
Make sure to keep a consistent moving schedule so that you don't lose track of any important deadlines. Some items that require scheduling during a move include:
Mail: Address changes need to be taken care of before the move.
Utilities: Power, water, cable, Internet, etc... need to be switched, turned off or added before and just after your move.
Movers: Moving companies will often need to be booked weeks before a move. This also includes booking a moving truck if you plan on handling the move yourself.
Time-Off: If you are moving during normal workdays, you will need to request time off work to complete your move.
Cleaners: You will likely need to schedule cleaners to take care of the residence you are moving from.
This will help to minimize any last-minute scrambling and ensure that your belongings arrive at their new location in one piece. Be sure to contact your new residence ahead of time if you have any special requests or needs that must be taken care of before moving in, such as needing a parking spot reserved or access to a washer and dryer.
Decide Whether to Hire Professionals or DIY Your Move
If you're thinking about hiring professional movers, there are a few things to keep in mind. First, it can be expensive to hire someone, and depending on the size of your move, you may end up spending a lot of money. On the other hand, if you do it yourself, you may not get the same level of service or end up with damaged furniture.

Another thing to consider is whether or not you want help loading and unloading your items. If you only have a limited amount of time available during your move, it might be worth hiring someone to do all the work for you. In that case, hiring professionals to pack and load your belongings would be a better option.

Overall, deciding whether or not to hire professionals or DIY your move depends on individual circumstances.

Be Patient
Moving is a process that will take time, but with a little preparation and patience, it can be a very smooth and enjoyable experience. The most important thing is that you enjoy your move. No matter how stressful it may seem at the time, once you're settled into your new home, everything will be worth it.