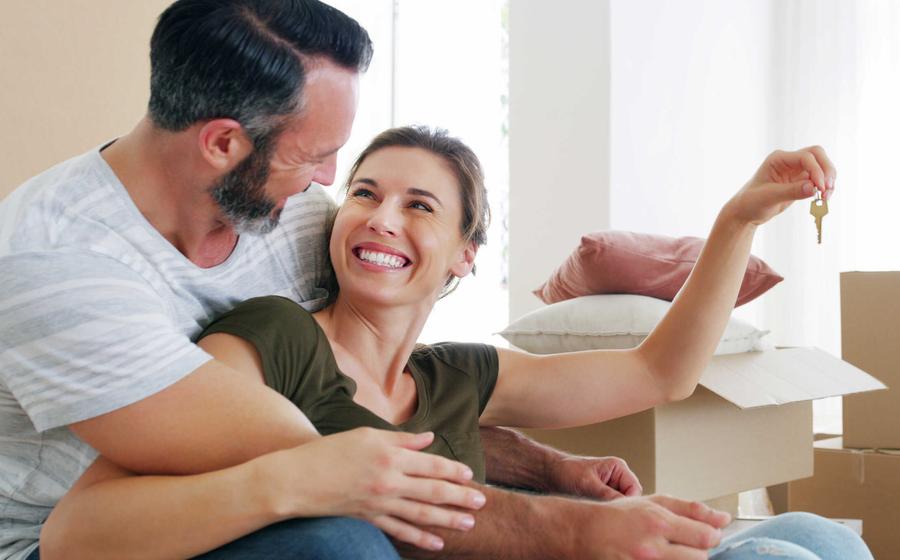 LGI Homes Reviews in Houston, TX
Hear from Our Homeowners
LGI Homes is a national homebuilder with new home communities in many of the nation's most popular construction areas. Since 2003, we've delivered more than 50,000 homes in markets throughout the United States. Reviews from our Houston homebuyers highlight our team's commitment to customer service and our company's commitment to superior quality and value. If you're in research mode and looking for reviews from LGI homebuyers in Houston, we've put together a list from various neighborhoods and online platforms.
Did you find the home of your dreams and now you're wondering if LGI Homes is the best home builder for you? If so, you are in the right place. Reviews from homebuyers below may help you better understand what other buyers enjoyed about their experience with our team and why they chose LGI Homes as their Houston home builder. Here you'll find recent customer testimonials we've sourced from reputable online platforms, making it easy to see and read LGI Homes' reviews from Houston area homeowners.
The Homebuying Process Was Very Streamlined
The homebuying process was very streamlined and easy for us. We were treated very nicely and are very happy with our experience. We got exactly what we wanted and had no issues.
Melvie J. - Williams Trace - verified by Zillow, September 2022
Lovely Homes
Lovely homes with a lot of space. Love my sale representative. He is very patient and works you through the process of buying a home like you are family.
Jenifer D. - Vacek Country Meadows - published on the ChamberofCommerce.com, March 2021

Christie Was Amazing
The homebuying process with LGI Homes was smooth, but still stressful at the same time, because we got accepted and then we didn't and then we got accepted again. So, it was a roller coaster. Christie was amazing. She's helped us through everything. There was one point where I went ahead and asked her a bunch of questions at 2:00 in the morning, and she still responded to us. LGI has been very helpful with the whole process. They do everything in the office. They will help if you have those home questions.
Jose - Bauer Landing - verified by ConsumerAffairs, September 2022

We Love Our Home, Our Kids Love Our Home
My wife and I relocated our family to the Houston area from New Orleans during the summer, and we are so thankful for LGI's sales agent Mr. Felipe! His perseverance led to us closing on our home in Bauer Landing in July. After reaching out online Felipe called us immediately, while we were still in Louisiana, and truly sought to service our needs in a home. Once we were able to visit he walked us through the entire process. Once we committed to a home he kept us updated throughout the entire process.
We love our home, our kids love our home, and our families already love our home as well. Mr. Felipe's unwavering dedication lead to my wife and I being able to start our new jobs settled and rested instead of rushed. Thank you Mr. Felipe and LGI for great customer service, building a beautiful home, and guiding us through the process of purchasing our dream home!
Charles H. - Bauer Landing - shared on Google, September 2021

They Work Hard To Ensure You Get The Home Of Your Dreams.

They were very efficient in giving us the information and the resources we needed to purchase our home. Ceasar has excellent customer services and definitely loves keeping his customers happy. Marlene works hard to ensure you get the home of your dreams. Job well done!!

LaNisha Smith - Freeman Ranch - shared on Google, 2020

Great Experience
Great experience! David was very professional and extremely helpful .
Jacob A. - Bauer Landing - verified by Zillow, September 2022

I Love My House!
We just purchased our first home 5 months ago and I love my house! We came to Freeman Ranch last July just to inquire as to what the requirements were to get into our own home. Our New Home Consultant was beyond helpful. She went above and beyond to help us out with credit repair and walked us through the entire process. She said from our initial meeting "I can get you into your own home in 6 months" and exactly 6 months later we were closing on our home and with $0.00 down!
Marie R. Katy, TX - shared on Google, October 2021

The Purchasing Process With LGI Went By Fairly Fast
The purchasing process with LGI went by fairly fast, so I appreciate that the most. Their attentiveness was good too. This is my first time buying a home, so I had a lot of questions and they were able to answer my questions really fast. I like the new home because I like the location. It's kind of secluded from the city. In terms of foundations, there are no issues.
Alex - Vacek Country Meadows - verified and posted on ConsumerAffairs, August 2022

Beautiful Homes At a Great Price
Beautiful homes at a great price. I highly recommend going out for a visit. Definitely worth seeing.
Bobby L. - Williams Trace - posted on Yelp, June 2022

Great Customer Service
Our New Home Consultant was professional and friendly. She had a lot of knowledge and she took her time to explain all the essentials in the homebuying process. Great customer service
Teresa B. - Pinewood Trails - shared on Google, February 2022

LGI Offered a Lot Of Great Things and They Helped Us Financially
LGI offered a lot of great things and they helped us financially. They met every single one of our little standards that we had. The rep we worked with was great. He answered all of our questions. He was very thorough with everything. When my husband and I were debating on his team, he said, "You know what, let me give you some space." He actually stepped away to let us discuss further and in private. So he was very respectful. It's a very beautiful home. It's so much easier being able to be you inside your own house, and I love it.
Alicia - Williams Trace - verified and posted on ConsumerAffairs, April 2022

Home That I Wanted at a Price I Could Afford
Very friendly and professional personnel there. Ms. Angela's assistance was very productive in finding a home that I wanted at a price I could afford!
Jacqueline J. - Pinewood Trails - shared on Google, March 2022

The Sales Associate That Showed Me the Home I Purchased Was Very Knowledgeable and Professional.
The LGI Homes are well-built and anyone looking for a quality build home should look no further. Why? Because I recommend that you purchase from this company. I stand by my written statement.
Harry F. Iowa Colony, TX - verified and posted on New Home Source, February 2021

Nice Homes, and Great Price!
I bought a home back in June 2020 and the process was quick, very informative, straightforward to the point, nice homes and great price! Love the neighborhood!
Yaheli R. - Vacek Country Meadows - posted on Google, October 2020

(I'm) So Glad I Met Positive People to Brighten my Life Story
This is my home. I thank the staff for the friendly, professional, and aspiring way of handling business. This is the final step in life and so glad I met positive people to brighten my life story. This is where my child will enjoy pleasant walks in a safe park. This is where I can see my husband having his man cave he always wanted. This where I see beautiful sunsets and sunrises to motivate me to keep going. I come out at night time and step into my back yard and reach up for the stars. This is my step and I am so proud of making it my proud final step. God bless everyone. Enjoying this country fresh air like its the best ever.
Cameron L. - Bauer Landing - posted on Yelp, September 2020

We hope these testimonials from Houston area homebuyers will help you while researching and finding the home you've always wanted. Check out our Houston new home communities to see photos and virtual tours of our new homes.

Take a look at our customer stories webpage or YouTube channel to see more video testimonials and information about LGI Homes.

Are you looking for reviews about working at LGI Homes? Check out Glassdoor or Indeed.

*Although most reviews remain unedited, we may have edited a few testimonials to make them readable. Links to each review platform are below.
https://www.chamberofcommerce.com/united-states/texas/richmond/home-builder/2011942605-lgi-homes-vacek-country-meadows
https://www.newhomesource.com/builder/lgi-homes/reviews/3834/texas/houston-area
https://www.zillow.com/home-builder-profile/lgi-homes/14987/
https://www.consumeraffairs.com/homeowners/lgi-homes.html
Google Maps