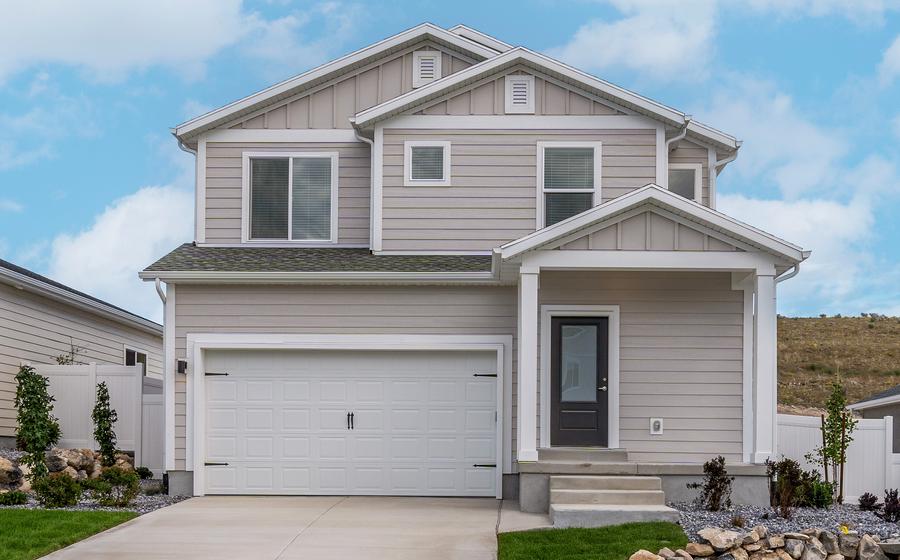 Why Buy New Construction Over Rent-to-Own
What is Rent-to-Own?
Rent-to-own is a contractual arrangement where a tenant will rent a home from the property owner with an option to purchase it at a later date. By blending aspects of renting and purchasing, rent-to-own gives prospective homebuyers with the chance to transition gradually from renting to owning their own home. During the rental phase, the tenant lives in the property and makes payments to the property owner – their monthly rent and an additional amount that will go towards building a down payment for the home. At the end of the term outlined in the contract, the tenant has the option to purchase the home or walk away from the deal.

The Advantages of Rent-to-Own
Rent-to-own arrangements can be beneficial for potential homebuyers who may not qualify for a mortgage due to credit issues or insufficient funds for a down payment. It allows them to improve their creditworthiness and save for a down payment while living in the home they intend to buy.

The Disadvantages of Rent-to-Own
Non-Refundable Option Fee: This is a fee paid by the tenant when the contract is signed and is typically non-refundable. If the tenant decides not to buy the home or cannot qualify for financing at the end of the rental period, they will lose the entire option fee.
Higher Monthly Payments: Rent-to-own arrangements have higher monthly payments compared to normal rental properties or a mortgage. The monthly payment includes an amount for rent and additional amount that goes towards building a down payment for purchase. If the tenant had a mortgage instead of a rent-to-own agreement, monthly payments would go towards building value in their own home instead of rent.
Obligation to Buy: Many rent-to-own contracts include a commitment to purchasing the property at the end of the rental period. If the tenant changes their mind or has a change in circumstances, they may face legal consequences in addition to losing the option fee and the monthly amounts made towards a down-payment.
Home Selection: Rent-to-own agreements are typically only available on resale homes. These older homes will not have the latest technology or be as energy efficient as new construction homes. Since the tenant may be responsible for maintenance during the rental period, they could also encounter unexpected costs for significant repairs or updates.


Why You Should Buy a New Construction Home with LGI Homes
Credit Issues & Down Payment: LGI Homes has options for buyers at many different budget levels. We are experts at working with first-time homebuyers with a range of credit scores and have many financing options including loans with low down payment requirements.
Move-in-Ready Inventory: Our homes are move in ready – this means that you can get your keys in as little as 30 days after signing a contact and don't have to worry about a landlord ever again.
Simple Process: We think buying a home shouldn't be stressful and have created an easy-to-understand process that simplifies the buying process for first-time homebuyers. A dedicated new home consultant will work with you throughout the entire process to answer all your questions and make your homebuying experience stress-free.
Quality You Can Trust: you can sleep easy knowing that your new LGI home is built to the highest of standards, and backed by a ten-year structural warranty and one-year warranty on most other components.


Start your journey to homeownership today by visiting an LGI Homes community in your area or contacting us via our website to speak to a trained new home consultant to learn more.
Home is Just a Few Clicks Away.
Ready to move into your perfect new home? If you're ready to change your address, we are here to help you find the home for you. Click the button below to start your journey today!
Find a Home