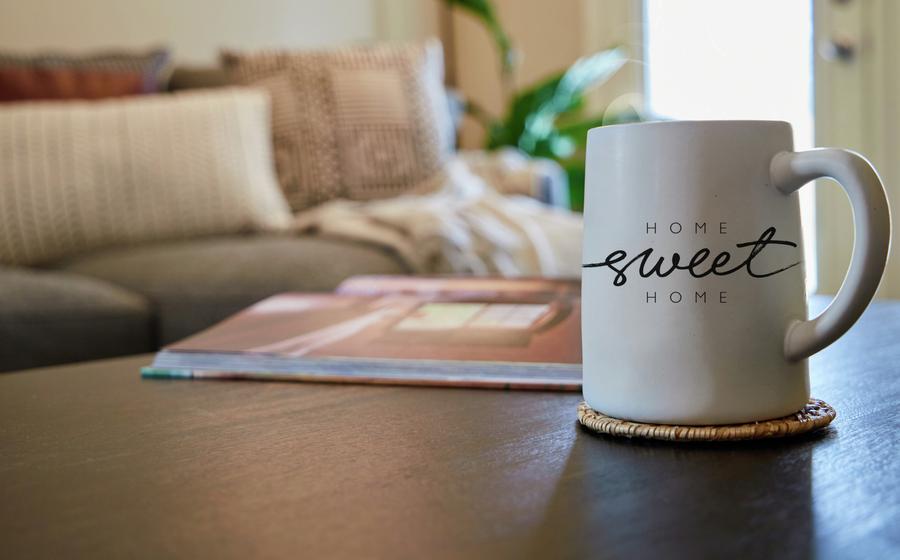 10 Tips for First-time Homebuyers
Owning a home requires a commitment of at least a few years. It's an affair you should enjoy and remember. Still, like anything in life, you'll have a better experience and outcome if you research, prepare and ask questions.
Below,
we've listed ten (10)
of the most important things you should know before signing on the dotted line and becoming a homeowner.
Top Homebuying Tips for First-Time Buyers
Here are some of the most important things to remember when you're looking to buy the home of your dreams. We've included essential tips to help you purchase a home from new home builders, individual homeowners and real estate agents.
Get pre-approved for a mortgage - It will give you a good idea of how much home you can afford and is an excellent way to start the buying process. A loan pre-approval is not the same as a pre-qualification. A pre-approval is a quick process that takes little time to complete. It's not official and doesn't require you to provide paperwork. A pre-approval is non-committal, but it tells homebuilders and sellers that you're a serious homebuyer. The pre-approval letter will give you an idea of the down payment and closing costs.


Save for a down payment - If you qualify as a first-time homebuyer, you may be eligible for several tax breaks, state homebuying programs or an FHA loan. In most states, there are assistance programs for first-time buyers that qualify; many programs include down payment assistance. Programs vary state by state, but as an example, you can save as much as 20% on a down payment and avoid paying private mortgage insurance on a conventional loan. These programs are widely available to help first-time homebuyers, so look and apply. They could help you buy sooner and save you thousands of dollars.


Be ready to commit - This may be the most crucial tip to follow and understand. A typical mortgage loan will be between 15 and 30 years. You may only stay in your home for a short time, but pursuing home ownership is still a tremendous commitment. Most experts recommend committing to living in the house for 3 to 5 years. Make sure you have a stable income and a three-month emergency fund to cover expenses for the unexpected. Commit at the right time, too. Commit to purchasing a house when no events may affect your income, expenses or living location.


Don't overlook closing costs - You'll be responsible for more than the down payment when it comes time to close your mortgage. These fees are due before you move into your new residence. Closing costs are upfront expenses paid to a lender to coordinate several different loan services. Be sure to inquire with the seller about their willingness to help cover closing costs, but be prepared to pay all of them yourself. Several costs can be under the umbrella of closing costs, including title insurance expenses and appraisal and escrow fees. Most experts agree that closing costs range from 2 to 5% of your home's purchase price.
Tip: LGI Homes offers builder-paid closing costs when you use their preferred lender. Schedule a tour with us today and ask about our builder-paid closing costs.


Stick to your budget - This is the most important thing to know and do for almost every buyer. Purchasing a home is a very emotional experience, and it can cause you to stray from being as practical as you should be. You might find an exceptional home you like and want to invest more money than you plan. If this happens, take a break for the day because sticking to your budget is your number one priority. If you stick to your budget, the planning and preparation will pay off. Don't take this tip lightly - if you're a first-time homebuyer, stick to the budget you plan. We know it may seem insignificant until an extra repair or expense comes up, something you may need help to afford, but it is. If you buy too much home, there's a good chance you'll regret it down the line. According to Rocket Mortgage, purchasing a home that costs too much is one of 15 common mistakes first-time homebuyers make often.


Hire an inspector - A professional home inspection differs considerably from the appraisal your lender may request. During an assessment, you'll only get a rough idea of what your home is worth compared to other nearby properties. A home inspection, in contrast, looks at home features and the home's condition. It's an in-depth look at the house and could uncover structural deficiencies, mold or something else. You'll get a professional's opinion about the home's value that considers the home's features and condition. Once you've reviewed the list of issues from a home inspection, you may need to ask for seller concessions in the form of a lower list price or repairs the house needs. If the home is a new construction home, experts recommend getting a home inspection. At LGI Homes, your home is inspected by several third-party inspectors throughout the construction process.


Work with a real estate agent - Real estate agents are experts in their local market. They can be a valuable resource, especially for first-time homebuyers. Real estate agents have access to the MLS and information about homes and communities from homebuilders. Your agent can sort homes quickly and show you homes that meet your criteria. A real estate agent can improve your buying experience, negotiate with sellers and walk you through the process. The best part, if you are buying a home, the seller pays your real estate agent's costs.


List your must-haves and nice-to-haves - This can be a beneficial exercise, especially if you buy a home with a partner or spouse. After creating a list, prioritize the features and options you want. The list will help you clarify what you must have versus what you want. Use the list to find the best home for you, and if needed, use the list to make compromises. A list of the must-haves and nice-to-haves can help you narrow your options to the best home. By doing this, you'll be a more effective homebuyer and improve your chances of getting the perfect house.


Understand all your home mortgage options - Although it may not seem like it, several mortgage loan options are available. Homebuyers have access to conventional loans with terms of 15, 20 and 30 years, adjustable rate mortgages, FHA loans, USDA loans and many more. When you're looking to purchase a new home, be sure to ask your lender about each option. First-time homebuyers often have programs that can help with the down payment, closing costs and loan approval. There are federal programs and state programs. Be sure to ask about any programs available and apply. You may get approved for an FHA loan, which allows buyers to put down less than 20%; you may qualify for more. Take time to know each of your options and apply for approval. If you don't, you could pay more for your mortgage and lose out on incentives meant for you.


Maintain good credit - Anytime you apply for mortgage approval, lenders will closely examine your credit history and finances. Suppose they find that you have recently taken out a new loan or a line of credit or that there's been a significant increase in how much you owe on your credit balance. In that case, it could substantially impact your approval, loan terms and closing costs. Avoid making large purchases before buying a home. If you want to buy a home, get your free credit score, check it for any inaccuracies, and continue taking care of your credit and financial needs.


10 Homebuying Tips Conclusion
As a first-time homebuyer, it's crucial to research, prepare and ask questions. You've taken the time to become eligible to buy a home, which is something to be proud of, be sure to follow that accomplishment up with prudent financial decisions. Even if you don't buy an LGI home, we hope you enjoy buying your first home. Follow these tips, find more resources and if you're ready, let's
find your dream home
today.