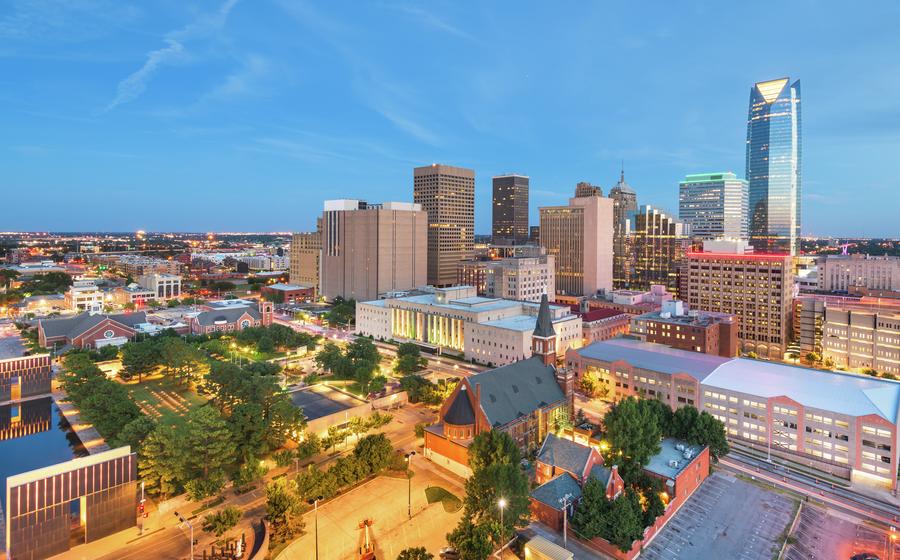 Done Moving? Check out These Attractions in Oklahoma City
If you recently moved and are looking for something to do with the family, Oklahoma City won't disappoint. This article highlights eight attractions, with plenty of ideas for things to do in Oklahoma City after settling into your new home.
The metropolitan area and surrounding landscape feature memorable sites alluding to Oklahoma's western past. You can indulge in local art, enjoy stellar culinary experiences, or visit outdoor recreation venues, museums, and vibrant entertainment districts.
Let's map the perfect Oklahoma City tour and see the most captivating places for which residents and tourists have shared affection.
1. Visit OKC's vibrant neighborhoods

The map of Oklahoma City is split by the Canadian River, marking a geographical and cultural divide. While the south is generally more industrial, the north is characterized by eclectic neighborhoods with diverse urban charm. You can visit the Automobile Alley, attend public events, or explore the Central Business District with its newly renovated Crystal Bridge and Myriad Botanical Gardens.
2. Explore Bricktown

Ask any homeowner in Oklahoma about Bricktown, and they'd probably have fond memories of visiting this entertainment district. At the turn of the century, this area was one of the most prominent warehouse locations in the south. You'd be surprised how much of its historic charm remains intact.
Bricktown is a thriving urban district with family-friendly restaurants, fashionable bars, museums and art venues. Its main attractions are the Bricktown Canal, where you can hop on water taxis and explore the entire district, the Harkins movie theatre and the Chickasaw Bricktown Ballpark.
3. Learn at the Science Museum of Oklahoma
For any cosmos aficionado, the Kirkpatrick Planetarium is a must! This venue is the state's premier destination for young and curious minds. The museum features just 8 acres of hands-on exhibits, where kids can learn through various science experiences. It is an excellent place to spend the entire day with your kids for family fun.
As part of the museum tour, there is a large area of breathtaking gardens, where you can learn about native plants or enjoy the relaxing scenery. If quiet venues are not to your liking, you can check the
Science Live shows
hosted by educated presenters.
4. Walk around Scissortail Park
This 70-acre area is an urban heaven extending to the shore of the Oklahoma River. The park offers convenient access to a small tranquil lake and plenty of walks in nature. You can find a wide variety of venues to explore that remain open well after sunset.
The night market, for example, is a great place to find local artisan shops. It offers a unique urban experience and a way to support local vendors in OKC. It can make for a lovely date with your significant other.
5. Go on weekend retreats in neighboring Broken Bow and Beavers Bend
For new homeowners in Oklahoma City who want to experience the wild outdoors, nearby sites like Broken Bow and Beavers Bend State Park offer unforgettable weekend retreats. Both are within a 4-hour car drive, so plan and book accommodation for the night.
Together, these locations feature lush hiking trails, dozens of venues and lake kayaking, which make up for a rewarding weekend experience. You can also play golf, try horseback riding or enjoy bike trails that cut through dense forest terrain.
6. Savor the American West at National Cowboy and Western Heritage Museum
This museum features one of the most renowned art collections encapsulating the American West. It is a beacon of tradition and cultural heritage, attracting millions of worldwide visitors. The archive of sculptures, artifacts and paintings guarantees a very entertaining visit. You'll undoubtedly enjoy the exhibit sites, galleries and dynamic educational programs.
The property hosts an impressive replica of a small turn-of-the-century town, populated with many interactive galleries highlighting the ethos of the American cowboy. Because of such cultural venues, Travel and Leisure ranked Oklahoma City, OK, within the
top 50 places to travel in 2020.
7. Enjoy your day at Oklahoma City Zoo
There is hardly a better place than the Oklahoma City Zoo for locals and tourists who want to leave worries behind and savor the here-and-now. Stretching over 130 acres and home to more than 1,900 animals, it is a venue of unlimited exploration and child-like wonder.
The Sanctuary Asia exhibit is perhaps the most popular part of the Zoo. It is home to a herd of Asian elephants, spacious outdoor yards, waterfalls and pools. Other notable attractions include the Elephant Express tram, the Great EscAPE and the giraffe feeding platform.
8. Pay respect to the Oklahoma City National Memorial and Museum
A memorial and museum honoring the victims of the 1995 catastrophe have become an Oklahoma City landmark. Its modern architecture provides awe-inspiring conceptual artwork, such as the reflecting pool and the field of empty chairs.
The former features a thin layer of water over smooth black granite, which runs east to west along the memorial's center. The latter is a unique artistic concept that honors the 168 people who lost their lives during the bombing. Placed together, they offer comfort, peace and serenity.
As you can see, there are plenty of things to do in and around Oklahoma City that reward homeowners year-round.
Purchasing your home in Oklahoma City
made you a homeowner near a vibrant city with various activities. Enjoy the tour and your new home!