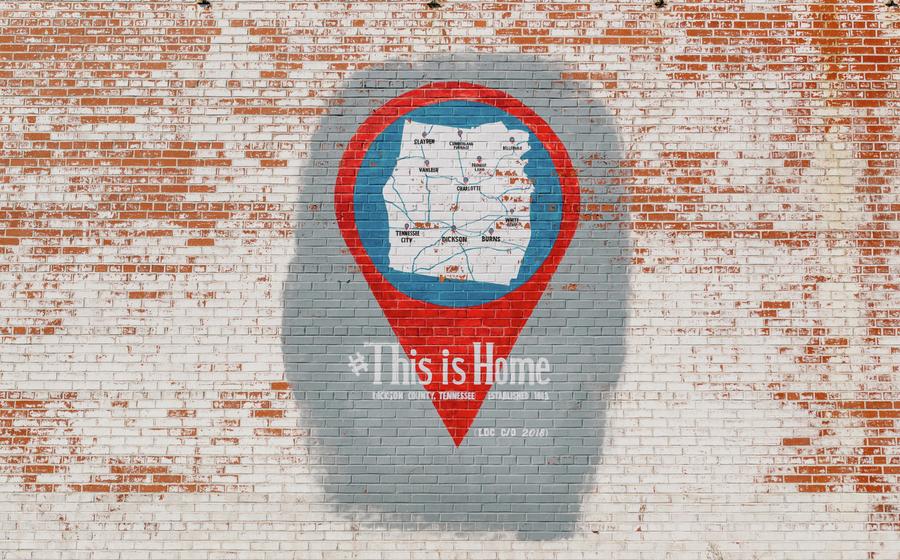 A Day in Dickson, TN
A Guide to the Top Things to Do
If you're looking for small town charm and local friendliness with a focus on the community, then Dickson, TN is the perfect place for you! Dickson has a growing population of 16,058 people and is full of local businesses all the way up to big-name brands and chains. Every day in Dickson looks a little different because there is so much to see, taste and experience here! The city is constantly growing and adding new things for its residents to enjoy.
Here are some fun facts about Dickson:
The City of Dickson used to be named Sneedville or Smeedville. There are conflicting reports on what the name of the city was before it became Dickson. This is because it is difficult to interpret the difference between an "n" and an "m" on old city documents.

The current mayor of Dickson, Dr. Don L. Weiss Jr., is in his 30th year at the mayor's office. He was first elected as Vice Mayor in December 1993 and later as Mayor in September 1995.

The city of Dickson and Dickson County are named after Dr. William Dickson, a physician who was serving in Congress at the time.
To get a glimpse into the top things to do in Dickson and an idea of all that the city has to offer, here is a guide to what a day in the life could look like:

9:00am:
Morning coffee with breakfast is a must! So, start your day in Historic Downtown Dickson at one of three local coffee shops. The first option is Moon Draped, a woman-, minority-, LGBTQ+-
and black-owned shop known for being an espresso and dessert lounge. They also make incredible specialty treats and cakes that are worth the visit. The second option is Pumphrey and Beard Coffee Company, which is a coffee shop for coffee lovers. They take special care in the making of their coffee, from the roasting of the beans to the coffee being poured into the cup. They make their own blends and do everything in house, so if you are looking for a cup that comes with a special experience, then this is the stop for you. Lastly, there is House Blend, a coffeehouse, café and gift shop. They have been voted Dickson's Best Cup of Coffee for 15 years in a row!

10:00am:
Now that you've had your morning coffee and are energized for the day, let's go for a stroll. You are already in Downtown Dickson, so it's the perfect opportunity to go browsing. Dickson's Main Street is home to many local shops, ranging from specialty stores to boutiques to antique shops! You can find anything you'll ever need along Main Street.

12:00pm:
It's lunch time, and you've worked up quite an appetite! Everything in Dickson is centrally located along TN-64 or Henslee Dr. Whatever mood you are in for lunch, you can find it in Dickson. However, if you're looking for award-winning eats, look no further than Little Bite of Everything, aka LBOE, voted Dickson's Best Restaurant in 2022 and Best Burger in 2019, 2020, 2021 and 2022. Just as the name would suggest, they do indeed offer a little bit of everything.

1:30pm:
Look at the time! It's now the afternoon, so you can catch one of the afternoon tours at the Clement Hotel and Railroad Museum. The City of Dickson has rich ties to the Civil War, as it was originally a stop on the railroad line between Nashville and the Tennessee River. Therefore, Dickson loves to highlight and celebrate its railroad and Civil War heritage. You can read all about the history of the town on the Dickson City Website.

3:00pm:
Now that you've been on your feet for most of the day, it's time for a break! You have so many options to choose from. You could visit Montgomery Bell State Park, one of Tennessee's largest state parks. Here, you can spend your time fishing, boating, swimming or just exploring nature. The park is also home to one of the top three public golf courses in Tennessee. Montgomery Bell Golf Course has been recognized nationally as a "Best Place to Play" by Golf Digest. There is also GreyStone Golf Club, which has a course that was designed by PGA Tour pro Mark McCumber. If spending time outdoors isn't your thing, then hit the Bloom Day Spa. Relax and recharge with one of their massages, facials or body treatments.

5:00pm:
You're hungry already? Well, you're in luck because Dickson has some great options for dinner. If you're looking for a more upscale dining option, then visit Lugo's, a full-service restaurant offering traditional American cuisine with influences from the Caribbean and other countries. If you're feeling more casual and in the mood for some Asian food, then check out Ginger Hibachi. This is an order at the counter restaurant that brings the food out to your table! Their menu may be small, but it sure is mighty, and Ginger Hibachi is a well-loved staple in Dickson!

7:00pm:
End your night with some fun! There are many different personal definitions of fun, so you do have options here as well. You have Thunder Alley Family Entertainment Center, which includes bowling lanes with an arcade and bar food and games! Then there's the local brewery, Furnace Brewery, which has something for every type of drinker. They also occasionally have karaoke nights, live music nights or trivia nights, which you can find on the schedule on their website. If you're looking to end your night with a sweet treat, then give Katie's Ice Cream a try. Not only do they have fresh, homemade premium ice cream that comes in 32 normal and unique flavors, but they also offer homemade fudge.

What a day you just had! Have you fallen in love with the city of Dickson yet? To get more information on the city and our communities, visit our Dickson, TN page and schedule a tour today.