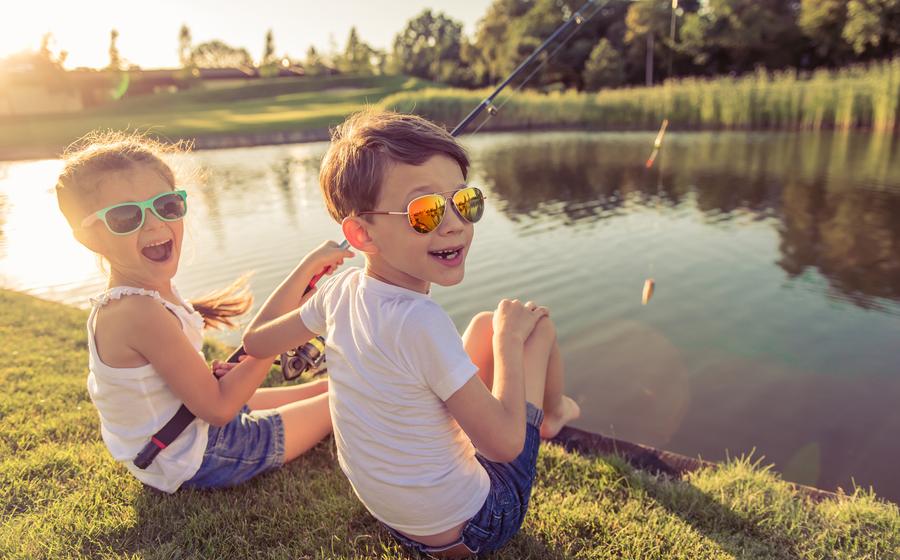 Discover Small Town Charm
New Homes For Sale in Dickson
Dickson
Dickson is a small, welcoming town in north-central Tennessee. It's family-orientated with southern charm and historic buildings, located about 45 minutes from Nashville. The city's revitalized downtown area is beautiful and home to local boutiques and retail shops. Dickson's economy is diverse for a small town with opportunities in advanced and automobile manufacturing, food, beverage and medical equipment production and back-office enterprises.
LGI Homes offers move-in-ready homes for sale in multiple communities near Nashville. In Dickson, our new construction homes are stylish and open, with interior and exterior upgrades included at no additional cost to homebuyers. Schedule a tour of your dream home in Dickson today.
A Fantastic Place to Call Home
#1 '2022 Best Places to Live in Dickson County, TN' (Niche)

According to TN.gov, Dickson had an unemployment rate of 3.8% at the end of 2021, tying Hickman, Knox and Sumner with the 4th lowest unemployment in Tennessee

Major attractions in Dickson include Historic Downtown Dickson, Clement Railroad Hotel Museum, First National Bank, Keller's Farm, The Tennessee Artisan Market, Katie's Ice Cream and The Renaissance Center

The largest employers in Dickson, TN, include Tennsco, Nemak, Fiesta Gas Grills, Tristar Horizon Medical Center, SouthEastern Bancorp, Tristar Bank and Hiscall

Lakes, rivers and creeks in Dickson, TN, include Luther Lake, New City Lake, Dickson Lake, Willow Branch, Jones Creek, Billy Richardson Branch, Beaverdam Creek and East Piney River
Frequently Asked Questions
Continue reading for answers to frequently asked questions about our homes, community and the area.
01
Where is Dickson located in Tennessee?
Dickson is near the middle of Tennessee, just west of Nashville. The city is part of the greater Nashville metropolitan area.
02
When was Dickson, TN, formed?
According to CityofDickson.com, the Tennessee General Assembly passed a bill forming Dickson County from parts of Montgomery and Robertson counties on October 25, 1803.

The city of Dickson was incorporated two times, once in December of 1873 and again in 1899. In 1925, the town was officially chartered by the Tennessee General Assembly.
03
How many people live in Dickson, Tennessee?
As of 2021, Dickson had a population of 16,085, according to the United States Census Bureau. WorldPopulationReview.com estimates that the 2023 population of Dickson is 16,514, and it is the 36th largest city in Tennessee.
04
How is the weather in Dickson, Tennessee?
The weather in Dickson, Tennessee, is generally mild and pleasant. The city gets rain monthly; annually, the city receives just over 53 inches of rain. The city has four distinct seasons, with temperatures reaching as low as the mid-20s and the high-50s during winter. During the summer, temperatures usually stay in the mid-to-high 80s with plenty of sunshine, and night-time lows can get into the high to mid-50s.
05
What is there to do in Dickson?
Dickson is a great place to explore, with plenty of fun activities for people of all ages—numerous outdoor activities, such as hiking, biking, water fun and boating on the Cumberland River. For something a little more relaxing, some parks offer picnic areas, playgrounds and sports courts.

Attractions in Dickson include Clement Railroad Hotel Museum, Roxy Movie Theater and the Thunder Alleny Family Entertainment Center.
06
What industries make up the economy of Dickson?
Dickson, Tennessee, is a town with various industries. Dickson has advanced manufacturing, automotive manufacturing, back-office administration, food & beverage, and medical equipment production. Whether you're looking for a career that offers stability or is more entrepreneurial, Dickson gives opportunities for all.
07
What is the job market like in Dickson, TN?
According to BestPlaces.net, Dickson, TN, has an unemployment rate of 4.3%, well below the national average of 6%. Year over year, Dickson has seen an increase of 2.3% in the job market, and over the next ten years, the city is expected to outpace the nation by more than 15%.
08
How far is Dickson from Nashville?
Dickson is located about 40 miles west of Nashville.
09
What large cities are near Dickson?
According to GoMapper.com, Dickson is near several large cities besides Nashville. Memphis (163.6 miles), Lousiville (175.5 miles), Birmingham (178.6 miles), Lexington (209.2 miles), Atlanta (232.1 miles) and Saint Louis (235.4 miles).
10
What is the cost of living like in Dickson, TN?
According to PayScale.com, Dickson's living cost is 30% lower than the national average; housing costs are 55% lower.
11
What is the price range for LGI Homes in Dickson?
The price range for LGI Homes in Dickson, TN, varies depending on the home's size, style and location. LGI Homes in Dickson are affordable and offer unparalleled value. There are multiple neighborhoods in the area with move-in-ready new homes for sale and included designer upgrades.
12
What kind of new homes does LGI Homes have in Dickson, TN?
In Dickson, TN, LGI Homes have single-family one and two-story new homes and townhomes for sale. Multiple floor plans are available for families with different needs, lifestyles and budgets. Every new home includes a chef-ready kitchen, integrated technology, energy-efficient upgrades and a 10-year structural warranty.
13
How can I schedule a tour of an LGI community or home?
You can schedule a tour of an LGI community or home by exploring our website and requesting information about the community or neighborhoods you're interested in viewing. You can also call each community to schedule a tour with one of our New Home Specialists.
REQUEST INFO