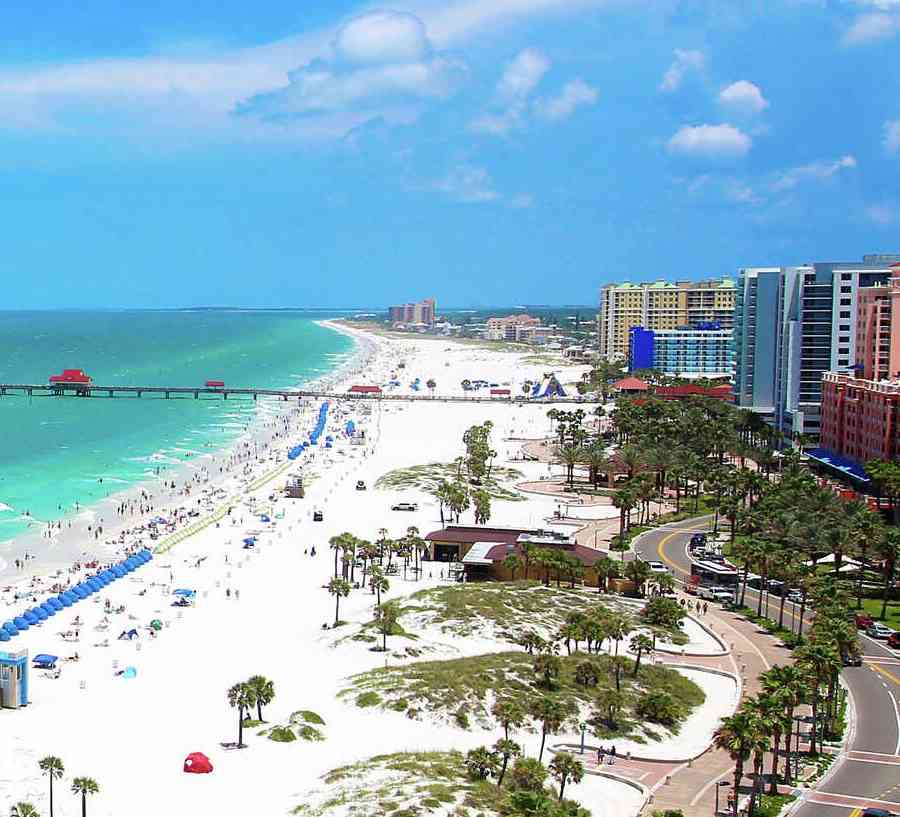 Live Your Best Life
Find Your New Home in Tampa
Tampa
Fun in the sun, family attractions and near-perfect weather attract many to Tampa! A world-renowned culinary hub with Cuban, Colombian and locally caught seafood dishes available at hundreds of mom and pop restaurants citywide. A stable job market, diverse neighborhoods and year-round family activities make Tampa a great spot to raise a family. It's an ideal retirement location, too!
LGI Homes has new home neighborhoods throughout Florida with family-friendly amenities and beautiful move-in ready homes. In Tampa, our new homes come complete with a suite of high-end finishes and features at no extra cost to you. Discover the value as you explore the superior construction and luxurious upgrades in every LGI home.
Something For Everyone
#3 'The 25 Best Places to Live on the East Coast in 2021 - 2022' (US News)
#4 'Best Places to Live in Florida in 2021 - 2022' (US News)
#10 'America's Best Places to Live in 2022' (Bankrate)
One of the Best Places to Retire in 2020 (Forbes)
Major industries include financial and professional services, manufacturing, distribution, logistics, life sciences, healthcare, information technology, defense & security
Major attractions include The Florida Aquarium, Adventure Island, Busch Gardens and Tampa Bay History Center, ZooTampa at Lowry Park & Tampa Riverwalk
Pro Sports Teams include Tampa Bay Lightning (NHL), Tampa Bay Rays (MLB), Tampa Bay Buccaneers (NFL) & Tampa Bay Rowdies (USL)
Frequently Asked Questions
Continue reading for answers to frequently asked questions about our homes, community and the area.
01
Where is Tampa, Florida?
The city of Tampa is in the central Florida region on the Gulf Coast, on Tampa Bay, in the western part of the state. The latitude of Tampa is 27.964157, and the longitude is -82.452606.
02
Is Tampa, FL, a port city?
The port of Tampa is the largest in the state of Florida; it helps facilitate commerce and tourism. A study on the economic impact of the port revealed that the Port of Tampa Bay helped to generate over 85,000 jobs and $17 billion for the economy of
central Florida in 2015
.
03
What are the most popular attractions in the Tampa Bay area?
The most popular attractions in Tampa range from theme parks to sea creatures. Some of those attractions include Busch Gardens, Henry B. Plant Museum, J.C. Newman Cigar Co. Museum & Factory, Sparkman Wharf, Museum of Science and Industry, Ybor City, Tampa Riverwalk and Florida Aquarium.
04
Is Tampa considered a large city?
Tampa is the third-most populous city in Florida. According to the 2021 United States Census, it had a population of 387,050 people; cities with more than 200,000 residents are generally considered large cities.
05
What is it like to live in Tampa?
Tampa is known for its ideal climate, pristine beaches and abundant outdoor recreation options. The city offers diverse cultural and entertainment experiences with museums, theaters and professional sports venues. Living in Tampa is an excellent option for people who enjoy outdoor activities and are looking for a balance between city and suburban life.
06
What is the weather like in Tampa?
Tampa has a humid, subtropical climate. It's hot and humid from May to October and warm and dry from November to April, according to the University of South Florida. It rarely gets hotter than 90 degrees Fahrenheit and doesn't reach colder than 50 degrees Fahrenheit.
07
What are some famous beaches in the Tampa area?
There are many beautiful beaches along the Gulf of Florida, and Tampa is home to dozens of attractive waterfront locations. Some of the most popular beaches in the area include Clearwater Beach, Pete Beach and Honeymoon Island State Park. Caladesi Island State Park, Sand Key Park and Pass-a-Grille Beach are nearby beaches also worth visiting.
08
What is the transportation like in Tampa?
Tampa has various transportation options, including buses, trains, streetcars and a light rail system known as the TECO Line Streetcar. The streetcar runs from downtown Tampa to Ybor City. There are bus routes throughout downtown and in the surrounding suburbs. The Tampa Union Station serves tens of thousands of Amtrak passengers yearly and is over 100 years old. Driving by car is the most popular transportation option in the city, despite heavy traffic, with one-way commutes taking
as much as 24 minutes
. Taxis, ride-sharing services and rental cars are widely available.
09
Does Tampa have a system for biking?
Tampa offers many opportunities for biking and is frequently recognized as a bicycle-friendly city.
10
What are some annual events and festivals in Tampa?
Tampa hosts eclectic events and festivals throughout the year, including the Gasparilla Pirate Fest Street Festival, Children's Gasparilla Extravaganza, Busch Gardens Food & Wine Festival, Tampa Bay Beer Week, The Tampa Bay Blues Festival, The Tampa Bay Caribbean Festival, Best of Tampa Bay and The Tampa Bay Margarita Festival. The city also hosts the International Gay and Lesbian Film Festival, attracting visitors from around the world.
11
What industries play a big part in the economy of Tampa?
Tampa has a strong, growing economy with job opportunities in several industries. The largest industries in the Tampa area include tourism, education, finance, health care, government, agriculture, technology and maritime/logistics.
12
What are some major employers in Tampa?
The Bay Area of Tampa has a strong economy with several major employers. Some of the largest employers are in education, government, and healthcare, including the State of Florida, BayCare Health System, HCA West Florida, The University of South Florida, MacDill Air Force Base and Tampa General Hospital.

Some of the largest employers outside government, healthcare and education are Morgan Stanley, JP Morgan Chase, Publix, Cisco, Fisher Investments, Novetta, vcita and Gartner.
REQUEST INFO