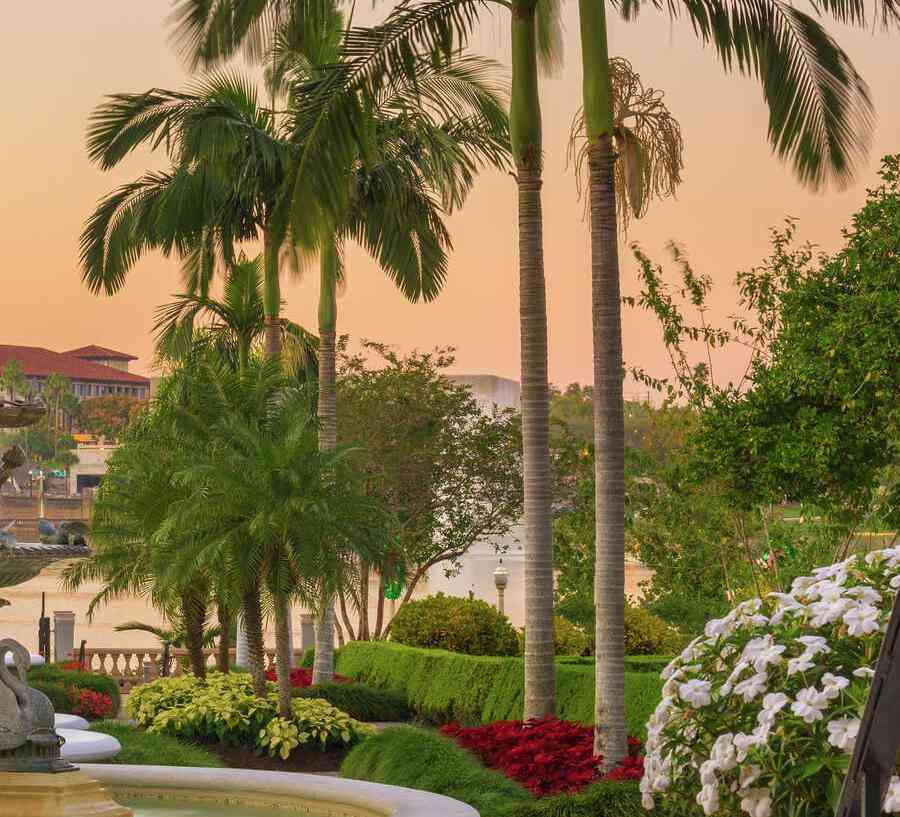 Close To Everything
Discover Your New Construction Home in Lakeland
Lakeland
Centrally located between Orlando and Tampa, Lakeland has seen tremendous growth in recent years as the unofficial capital of central Florida. Major employers in the Swan City include Publix, FedEx, Amazon, Lockheed Martin, Advance Discount Auto Parts, Carpenter Company, Marriott Vacation Club International and Pepperidge Farm.
Our Lakeland area communities are situated in ideal locations with quick access to nearby attractions like The Walt Disney World® Resort, Sea World Florida and Universal Studios. Plus, our modern, open-layout floor plans provide an opportunity for every family to find an affordable new home. Browse our Lakeland communities to discover which of our included luxury packages you will enjoy in your new home.
A Hidden Gem
#4 '5 Most Affordable Cities to Live in Florida in 2022 (SpaceWise)
#12 'Best Places to Retire in the U.S. in 2021-2022' (US News)
#14 'Safest Places to Live in the U.S. in 2021-2022' (US News)
Great location close to theme parks, professional sports and beaches
Discover small town charm, nightlife and entertainment nearby
Home of the Corporate Headquarters of Publix

Florida Southern College Frank Lloyd Wright Architecture & Visitors Center
Frequently Asked Questions
Continue reading for answers to frequently asked questions about our homes, community and the area.
01
Where is Lakeland located in Florida?
Lakeland is located along interstate 4 in central Florida, about 54 miles by car from Tampa, FL, and the gulf coast. The Atlantic coast is just over 100 miles from Lakeland by car. The latitude and longitude coordinates for the city are 28.039465 and -81.949806.
02
What is the population of Lakeland, FL?
According to Macrotrends.net, the Lakeland metropolitan area had a population of 358,000 residents at the end of 2022.
03
Is Lakeland a nice place for retirement?
A U.S. News publication from 2022 states that Lakeland is the 7th best place to retire in Florida. Lakeland has warm weather and is more affordable than larger cities in Florida. There are good healthcare facilities in the area, and it is near Tampa, making it easy for retirees to enjoy the big city conveniences Tampa offers.
04
What county is Lakeland a part of?
Lakeland is in Polk County. It's Polk County's largest city and part of the Tampa Bay area.
05
When was the city of Lakeland founded?
Abraham Munn established Lakeland on January 1, 1885. The 80 acres he originally purchased are now the downtown area of Lakeland.
06
What are Lakeland's most popular attractions?
Lakeland has many indoor and outdoor attractions. Some of the most popular attractions in Lakeland are Hollis Garden, Joker Marchant Stadium, Common Ground Park, Lake Hollingsworth, Lake Mirror Park, Sharp Family Tourism and Education Center, Colt Creek State Park, Lake Morton Historic District, Lake Tenoroc, Family Fun Center, Polk Museum of Art and Frank Lloyd Wright at Southern College.
07
What is the climate like in Lakeland?
Like most central Florida, Lakeland has long, hot summers and short, mild winters. The temperatures rarely reach the low 90s (Fahrenheit); in the winter, the temperatures never drop below 50 degrees Fahrenheit. According to the National Centers for Environmental Information, on average, Lakeland has 4 to 6 days of rain each month, except in June, July, August and September, when it rains between 10 and 13 days each month. July is typically the wettest month in the city.
08
Who are the largest employers in Lakeland, FL?
The largest employers in Lakeland and Polk County are Publix Super Markets, Polk County School Board, Lakeland Regional Health, Walmart, Amazon, Geico, the City of Lakeland, BayCare and Advent Health. View a list of the largest employers in the
area on cfdc.org
.
09
What are some popular beach cities near Lakeland?
Lakeland is in central Florida, making it easy to access beaches on the Atlantic Coast and the Gulf of Mexico. A few cities with beautiful beaches near Lakeland include Clearwater, Sarasota, Naples, Palm Beach,
Fort Myers
, Daytona Beach, Palm Bay, Cocoa Beach and
Fort Pierce
.
10
What are large cities near Lakeland?
According to Travelmath, Lakeland is near Tampa (32 miles), Saint Petersburg (46 miles), Orlando (49 miles), Jacksonville (159 miles), Hialeah (183 miles) and Miami (190 miles). Outside of Florida, Atlanta is about 422 miles from Lakeland.
11
What are the largest industries in Lakeland?
The largest industries in Lakeland are manufacturing, distribution, healthcare and tourism.
12
Is Lakeland a safe place to live?
In U.S. News & World Report's Safest Places to Live in the U.S. in 2022 - 2023,' Lakeland earned recognition as the 5th safest city in the country. Tampa is the 6th safest city, which means that the largest metropolitan area near Lakeland is also a safe place to live.
13
Can homebuyers find affordable housing in Lakeland?
For the most part, homes in Lakeland are more affordable than homes in larger surrounding cities. LGI Homes has gorgeous one-story new homes for sale priced in the $300s in Lakeland. These new homes are move-in-ready and in an amenity-rich neighborhood. They include designer upgrades, integrated technology and a 10-year structural warranty at no extra cost for homebuyers.
14
What theme parks are near Lakeland?
Florida is home to several theme parks. Orlando is about an hour from Lakeland and is home to Walt Disney World Resort, Universal Orlando Resort and SeaWorld Orlando. Tampa is about 20 minutes closer to Lakeland. It is home to Busch Gardens Tampa Bay, Adventure Island, The Florida Aquarium and Lowry Park Zoo.
REQUEST INFO