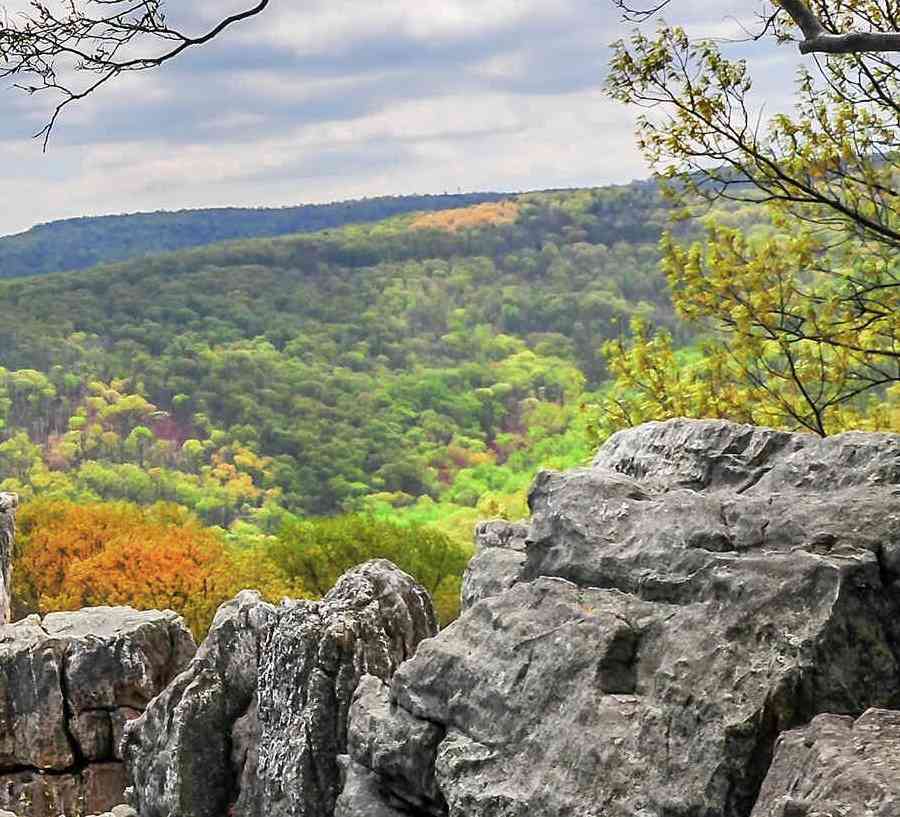 Everything Within Reach
Find Your New Home in Hagerstown
Hagerstown
Situated in the historic Appalachian Valley of western Maryland, Hagerstown is a bustling town with a rich history. When it comes to a career today, Hagerstown and the surrounding areas are home to many large employers, and it's a short commute to major metros like Baltimore, Washington D.C. and Harrisburg. In town, you can attend music festivals for rock, reggae and blues or stop by Discovery Station at Hagerstown if for kid-friendly fun. Plus, shop the Hagerstown Premium Outlets mall with over 100 top-of-the-line stores situated under one roof!

Picture creating memories in a brand new home in Hagerstown. LGI Homes has one and two-story floor plans and move-in ready homes available. Visit an LGI Homes neighborhood today to see the quality and upgrades included in every home we build, at no extra cost to you.
Discover Hagerstown
#1 '2022 Most Affordable Cities in Maryland' (NewHomeSource)
#2 'The 10 Best Places to Retire in Maryland in 2021' (NewHomeSource)
Key industry sectors in Washington County include hospitality and tourism, manufacturing, science and technology, agriculture, transportation, construction and finance
Top employers include Procter & Gamble, Volvo Group, Sheetz, Citi and JLG Industries
Top attractions include the Washington County Museum of Fine Arts, Hagerstown Roundhouse Museum, C&O Canal Trust and Johnathan Hager House Museum
Frequently Asked Questions
Continue reading for answers to frequently asked questions about our homes, community and the area.
01
What county is Hagerstown a part of?
Hagerstown is the county seat of Washington County. It's the only city in Washington County; eight towns and the city of Hagerstown are the nine municipalities that represent the county.
02
What historical landmarks are in Hagerstown?
Hagerstown is home to several historical sites, including the Hagerstown Roundhouse Museum, Discovery Station, Miller House Museum, Washington County Museum of Fine Arts, The Train Room, Hagerstown Railroad Museum at City Park and Hagerstown Aviation Museum. Nearby landmarks include the Rural Heritage Museum, Boonsborough Museum of History and the Antietam National Battlefield.
03
Is Hagerstown an affordable city to live in?
Yes, Hagerstown has cost-effective living standards compared to other regional and nationwide cities. Housing and other expenses such as utilities, transport and groceries are lower than national averages. Areavibes.com gives the city an A+ regarding the overall cost of living. Remember to do independent research, as the cost of living in a city can change over time.
04
Are there any unique or interesting facts about Hagerstown?
Certainly! Some interesting tidbits include: Hagerstown's nickname, "Hub City," originates from its 19th-century prominence as a central transportation hub. The Washington County Museum of Fine Arts in Hagerstown is among the few accredited fine arts museums in a U.S. rural setting. Established in 1915, The Maryland Theatre has seen performances from legends like George Burns and Gracie Allen and is the base for the Maryland Symphony Orchestra. The vicinity played a substantial role during the American Civil War, with significant confrontations like the Battle of Antietam and the Battle of Gettysburg occurring nearby.
05
Is Hagerstown a suitable location for young professionals?
Hagerstown provides an affordable living standard, diverse job prospects, and a range of entertainment and recreational activities. The city's shorter commutes and reduced living costs can enhance the living standard for young professionals. Hagerstown is close to significant urban centers like Washington, D.C. and Baltimore, which provides added convenience.
06
How far is Hagerstown from Washington, D.C.?
Hagerstown lies about 70 miles northwest of Washington, D.C. Depending on the chosen route and traffic, a car journey between the two cities usually lasts 1.5 to 2 hours.
07
Does Hagerstown have good public transportation?
Hagerstown, or 'Hub City,' has several public transportation options, including the County Commuter with ten (10) routes originating in the downtown area, the Maryland Transit Authority (MTA) has an extensive network throughout the Washington-Baltimore metropolitan area, the Regional Transportation Agency of Central Maryland (RTA) provides numerous bus routes, the Washington County Transit provides paratransit services to serve individuals that can't take fixed-route options, and Uber and Lyft offer rideshare services in the area.
08
What outdoor activities can I engage in in Hagerstown?
Hagerstown boasts an array of outdoor pursuits due to its parks, greenery and surrounding nature. Activities range from hiking and cycling on trails, fishing in local water bodies, golfing, and utilizing the parks' picnic spots, playgrounds and sports amenities. The winter season brings skiing, snowboarding and other winter activities.

One of the most popular outdoor activities in the city is the one-mile Hagerstown Cultural Trail, a planned experience with art from local and international artists; it connects City Park and the Washington County Museum of Fine Arts with the downtown Arts & Entertainment District.
09
What prominent cities are near Hagerstown, MD?
According to TravelMath.com, Hagerstown is near Washington, DC (62 miles),
Baltimore, MD
(64 miles), Pittsburg, PA (133 miles), Philadelphia, PA (138 miles), Newark, NJ (203 miles),
Norfolk, VA
(207 miles), Jersey City, NJ (209 miles), New York, NY (211 miles), Chesapeake, VA (213 miles) and Virginia Beach, VA (214 miles). Many of these cities are well-known vacation destinations with more than 200,000 residents.
10
What significant industries contribute to Hagerstown's economy?
Hagerstown has employment opportunities in numerous sectors. Hagerstown's most prominent industries include healthcare, tourism, manufacturing, education and retail.
REQUEST INFO