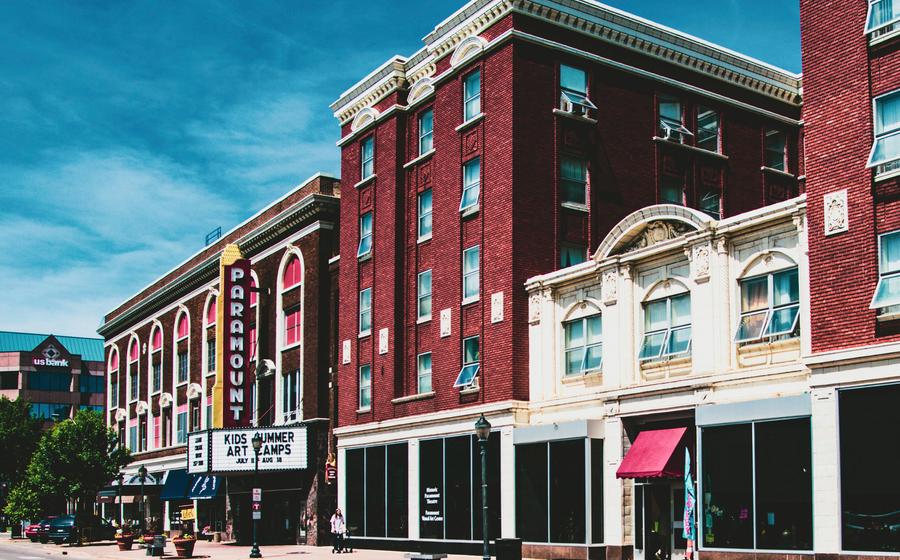 Everything You Are Looking For
New Homes for Sale in St. Cloud
St. Cloud
St. Cloud, Minnesota, is located northwest of Minneapolis and St. Paul, Minnesota's largest cities. The city offers residents outdoor and indoor activities, including shopping, dining, and entertainment. Ample city comforts are near; you can also stay home to relax. Healthcare, education, food and precision manufacturing, and technology are several industries that create opportunities for St. Cloud homebuyers.
Our St. Cloud new home communities offer attractive homebuyer options, unparalleled value, and superior quality - backed by a ten-year structural warranty. These St. Cloud new homes come complete with design upgrades and integrated technology. Find the new construction home you want by visiting an LGI Homes community today.
The Perfect Place for Your Family
St. Cloud is the largest city and town seat in Stearns County, MN
#3 'The Best Places to Buy Rental Investment Property in Minnesota' (TurboTenant, 2019)
#9 '2022 Best to Live in Stearns County, MN...' (Niche)
#13 'The 15 Best Places to Live and Retire in Minnesota' (HomeIA, 2022)
Major Attractions include Clemens Gardens, Lake George, Beaver Island Brewing Company, Herb Brooks National Hockey Center, Joe Faber Field
Significant employers include Centra Care Health Systems, St Cloud VA Health Care System, State of Minnesota, Capital One, New Glyer of America, Coborn's Inc, Fulfillment Distribution Center, Bernick's
Frequently Asked Questions
Continue reading for answers to frequently asked questions about our homes, community and the area.

01
What is the location of Saint Cloud City in Minnesota?
St. Cloud is in the central part of Minnesota. It is 65 miles (105 km) northwest of the Twin Cities of Minneapolis–St. Paul and at the junction of the Mississippi and Sauk rivers.
02
When was Saint Cloud, Minnesota, founded?
Saint Cloud, Minnesota, was founded in 1856 and settled as a trading post.
03
What is the population of Saint Cloud, Minnesota?
According to the most recent data from the U.S. Census Bureau, the estimated population of St. Cloud, Minnesota, as of 2021, is 68,000 people. It is the 10th largest city in Minnesota by population.
04
What is the climate of Saint Cloud?
St. Cloud, Minnesota's climate is characterized by cold winters and warm summers with moderate yearly precipitation.
05
What is St. Cloud famous for?
Located on the banks of the Mississippi and Sauk Rivers, St. Cloud is a favorite destination for a nature lover. Tourists love to enjoy its luxurious parks, gardens and serene promenades. St. Cloud is home to several colleges and CentraCare Health System, a leading healthcare provider in the region. St. Cloud also has a strong hockey culture.
06
What is a fun fact about Saint Cloud?
A fun fact about St. Cloud is that it is home to the "St. Cloud Rocks" movement, a community art project encouraging people to paint and hide rocks around the city for others to find.
07
What industries make up the St. Cloud economy?
According to the City of St. Cloud Minnesota's official website, St. Cloud's economy has four key industries: automation, business software & applications, food manufacturing and precision manufacturing.
08
Who are the most prominent employers in St. Cloud?
Some of the most prominent employers are CentraCare Health, St. Cloud Area School District, Coborn's Inc., Electrolux, Anderson Trucking Service and St. Cloud State University.
09
Is Saint Cloud, Minnesota an excellent place to live?
St. Cloud is generally considered a good place to live. The city is known for its excellent quality of life, outdoor recreation opportunities, affordable housing and strong local economy.
10
Can you get a quality education in Saint Cloud, Minnesota?
St. Cloud has at least 11 colleges and some of the highest-ranking school districts in the area.
11
What are some high-ranking school districts in Saint Cloud, Minnesota?
The Saint Cloud area is home to good school districts like Sartell-St. Stephen, Sauk Rapids-Rice Public Schools and Sauk Centre Public School District.
12
How did Saint Cloud, Minnesota get its name?
Saint Cloud, Minnesota was named after the city of Saint Cloud, located near Paris, France. The founder of the town, John Wilson, fell in love with the city in France and chose the name to honor the French village.
13
What major markets are near St. Cloud, Minnesota?
St. Cloud is near large urban and rural cities, including Minneapolis (60 miles), Duluth (115 miles), Rochester (140 miles), Fargo (160 miles), Sioux Falls (220 miles), Bismarck (375 miles), Winnipeg (375 miles) and Chicago (420 miles).
14
What cities are near St. Cloud, Minnesota?
Cities around Saint Cloud are Sauk Rapids, Sartell, St. Joseph, Rockville, Rice, and St. Augusta, directly bordering the city, Waite Park, Foley, Kimball, Clear Lake, Clearwater and Cold Spring.
15
How can I schedule a tour of an LGI community or home?
You can schedule a tour of an LGI community or home by exploring the website or calling their sales team directly. They will happily arrange a time for you to visit the community and see the available homes.
16
Are LGI Homes energy efficient?
LGI Homes have been building energy-efficient homes for years. The quality of our homes exceeds industry standards and includes energy-efficient appliances and integrated technology; both upgrades can help reduce the energy use of our new construction homes.
17
Can I buy an LGI home with an FHA loan?
FHA loans are available to most first-time homebuyers; sometimes, individuals and families can obtain an FHA loan if they meet specific criteria. Visit our Welcome Home Blog to learn more about FHA home loans, including requirements and how to apply.
REQUEST INFO