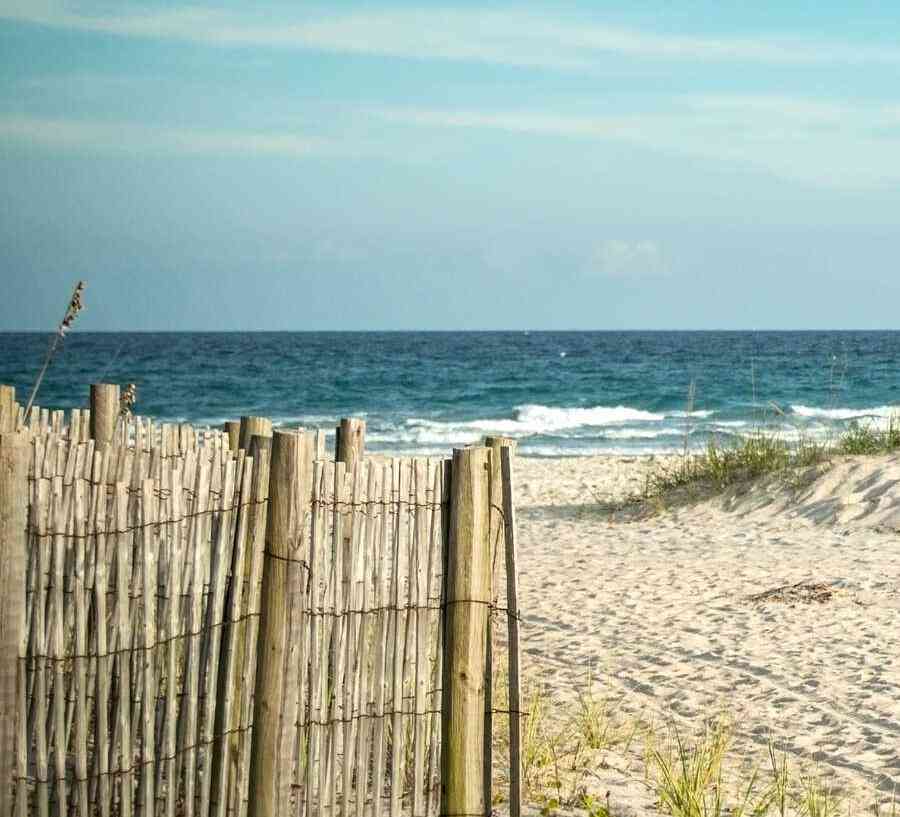 Coastal Living at Its Finest
Your New Home Is Waiting
Wilmington
A retirement mecca, Wilmington is also a perfect fit for millennials and middle-aged professionals. With comfy winter lows in the 40s & 50s, great beaches and top-tier golf courses, outdoor activities abound all year. For those who love to shop, the Riverwalk's boutiques are delightful. And for those that love to work, the city's economy is thriving and diverse. More than 83,000 new residents moved to Wilmington in the last decade, and the future outlook is positive.

LGI Homes has exceptional neighborhoods in the Wilmington area with curb appeal and open-concept floor plans. There are various single-family detached new home options for families of different sizes. LGI residences in Wilmington offer three and four bedrooms and as many as 2,358 square feet. Every new home includes a chef-ready kitchen, integrated technology, upgraded flooring, LED ENERGY STAR lights, Whirlpool® appliances and many more designer upgrades and finishes.
Something for Everyone
#3 'Best Places to Live in North Carolina in 2022' (Bankrate)
#4 'The 9 Coolest Cities in North Carolina' (Trips to Discover, 2022)
#20 'The 20 Most Affordable Places to Live on the East Coast' (MoneyInc, 2021)
Major employers include Dell Laboratories, PPD, DAK Americas, Quintiles, Corning, GE/Hitachi Nuclear, Verizon, AAI Pharma and Time Warner Cable
Major attractions include Battleship North Carolina, Airlie Gardens, Bellamy Mansion Museum, The Riverwalk, Cape Fear Museum of History and Science, Cape Fear and Brunswick Island
Wilmington has a state port, regional teaching hospital and International Airport (ILM)
Frequently Asked Questions
Continue reading for answers to frequently asked questions about our homes, community and the area.
01
Where is Wilmington situated?
Wilmington is situated in southeastern
North Carolina
along the Cape Fear River. It is approximately 130 miles southeast of
Raleigh
, the state capital, and about 80 miles north of Myrtle Beach,
South Carolina
.
02
Which county is Wilmington in?
Wilmington is the county seat of New Hanover County, North Carolina.
03
What is famous about Wilmington?
Wilmington is known for its historic downtown, beautiful riverwalk and gateway to the beaches of the Cape Fear Coast. It's also home to the USS North Carolina Battleship Memorial. Furthermore, it has been a popular filming location, hosting numerous movies and television shows like One Tree Hill and Dawson's Creek.
04
How far is Wilmington from the beach?
Wilmington is very close to several well-known beaches. Wrightsville Beach, one of the most popular, is about 10 minutes east of downtown Wilmington. Kure Beach (15.5 miles), Carolina Beach (12.3 miles), Oak Island (35 miles) and Topsail Island (38.7 miles).

The distances to the beaches mentioned above were estimated using Google Maps.
05
Why is the city called Wilmington?
Wilmington was named in honor of Spencer Compton, the 1st Earl of Wilmington, who was a patron of North Carolina's Governor at the time, Gabriel Johnston, in 1740, one year after the city's foundation.
06
Are there any affordable homes available in the Wilmington area?
Yes, compared to many coastal cities, homes in Wilmington are affordable. New construction homes by LGI are available in the Wilmington area from $200 and $300s.
07
What are the major industries in Wilmington, NC?
Wilmington has established industries offering agriculture, oil & gas, mining, construction, retail, utilities and transportation jobs. Growing sectors include healthcare, education, finance and film production.
08
Who are some of the largest employers in Wilmington?
Some of the largest employers in Wilmington are Pharmaceutical Product Development (PPD, Inc.), Bank of America Financial Center, New Hanover Regional Medical Center, Lowe's, GE Hitachi Nuclear Energy, Interroll, Alcami, nCino, Live Oak Bank, CastleBranch, University of North Carolina Wilmington and Alcami. New Hanover County Public Schools employ over 3,500 people.
09
Is Wilmington a port city?
Yes, Wilmington is a port city.
The Port of Wilmington
, managed by the North Carolina State Ports Authority, handles a variety of cargo and contributes significantly to the local and state economy. It's a deep-water port of 308 acres of land where the Delaware and Christina Rivers merge.
10
How far away is Wilmington from other major cities in North Carolina?
Wilmington is about 117 miles southeast of Raleigh, 136 miles southeast of Durham, 169 miles east of
Greensboro
, 183 miles southeast of Charlotte, 199 miles southwest of Chesapeake, 204 miles southwest of , 213 miles southwest of Virginia Beach and 328 miles south of
our nation's capital, Washington D.C.
11
What attracts visitors to Wilmington?
Visitors to Wilmington are drawn to its historic district, beautiful riverwalk, and nearby beaches. The city's more famous attractions are the USS North Carolina Battleship Memorial, Bellamy Mansion Museum, Burgwin-Wright House and Gardens and Airlie Gardens.
12
What are the benefits of buying a new construction home from LGI Homes?
Purchasing a new construction home from LGI Homes provides the advantage of a move-in-ready home and a simplified buying process. LGI residences offer unmatched value and superior quality. Every new home includes low-E dual pane vinyl windows, energy-efficient appliances, a chef-ready kitchen, upgraded flooring and countertops, integrated technology, and many more designer upgrades at no extra cost to homebuyers. These beautiful homes also include a 10-year structural warranty.
13
How long does it take to purchase a new home in Wilmington?
The time frame for purchasing a new home can vary greatly depending on many factors unique to every homebuyer. However, some builders like LGI Homes have a simple buying process and an efficient business model; qualified buyers can move into their new home in as little as 30 to 45 days.
14
What's the climate like in Wilmington, NC?
Wilmington has a humid subtropical climate. Winters are mild and average 1 inch of snow; temperatures rarely drop below freezing during the coldest months. Summers are humid and hot, with high temperatures in the mid-to-high 80s (Fahrenheit).
REQUEST INFO