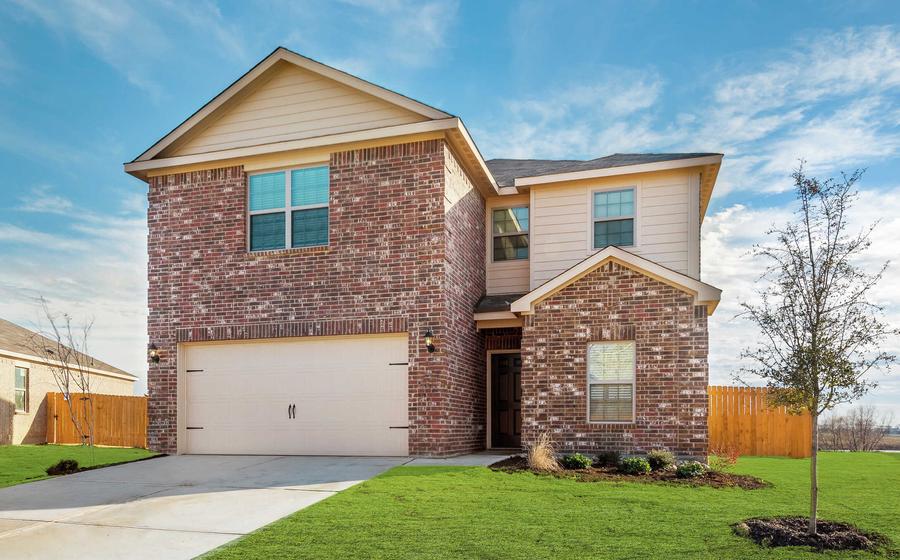 Top 3 Floor Plans of 2022
And 2023 Predictions
As we start the new year, we review our top 3 most popular floor plans from 2022 and outline a few of our predictions for 2023.


Top 3 Floor Plans of 2022
#3 – The Estero II Plan
The Estero plan offers 4 bedrooms and 2 full baths in a functional one-story layout. The most loved feature of this home is the dining and flex rooms located off the front entry of the home. Buyers appreciate that it serves as a flex space that they can use in a way that meets their family's needs. This space has become a formal living area for entertaining, a playroom for families with children and more. The Estero II is available at many of our Florida communities.


#2 – The Avery Plan
Homebuyers fell in love with the fantastic design and the flexibility of the Avery floor plan in 2022. The first level of this home features an incredible open layout, complete with a spacious kitchen with an island. Upstairs houses all 3 bedrooms, including the sprawling master suite, and a game room. Find the Avery in several of our North Carolina and South Carolina communities.


#1 – The Driftwood Plan
Our most popular plan of 2022 was the spacious 5-bedroom Driftwood plan. With a sprawling master bedroom, large living room, game room and walk-in-closets in every bedroom, there are many reasons homebuyers loved this home. The Driftwood is a perfect home for larger families or those searching for more space. Find this 2,500 square foot home in several of our Houston and Dallas-Fort Worth communities.

Trends of 2023
Value in the Home
With higher interest rates than we've seen in recent years, homebuyers will be looking to get the best value for their dollar. While buyers may gravitate towards smaller homes to fit their budget, they will be paying close attention to what finishes and features are included for the amount they are spending.
Efficient Use of Space
During COVID-19, people became more reliant on the space available in their home and this has shifted the mindset for many while home shopping. We expect homebuyers to be looking for spaces or rooms that can serve multifunctional purposes for their family. With a trend towards smaller homes, finding floor plans that make the best use of space will be paramount.
Continuing Trends
We expect customers to continue to search for the features that have been popular for several years. Open floor plans that keep homes feeling spacious and airy will continue to be a top request. Kitchens with plenty of counter space are important, and many customers will still be dreaming of that island for entertaining.

We are excited to continue to make the dream of homeownership come true for families across the country in 2023. With included upgrades in every home and our builder-paid closing costs, we are proud to offer an incredible value with every home. A variety of floor plans are available for quick move-in, including the top 3 plans of 2022. Contact us today to find the perfect home for you.