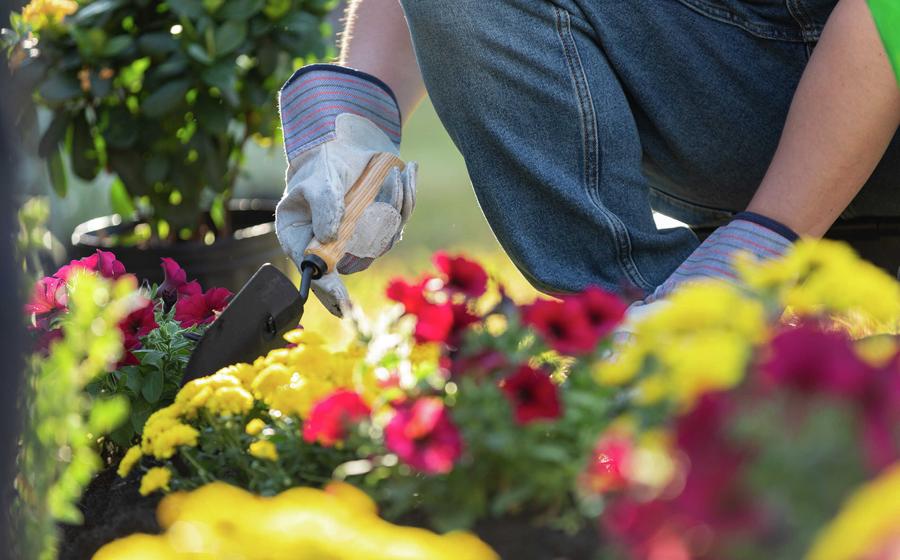 Tips to Improve Your Curb Appeal
Selling Your Home? Use These Tips to Improve Your Home's Curb Appeal
In 2022, there were 5.95 million existing home sales in the United States, according to the National Association of Realtors®. Experts agree that market conditions mean fewer homes will sell this year; some believe existing home sales may have their worst year in over a decade.
Regardless of expert opinions or the condition of the real estate market, you want to sell your home quickly at its listing price. An important key to selling any house is the home's curb appeal-the first impression potential homebuyers have when they pull up to your home will make a difference.
What is curb appeal? Curb appeal is a reference to your home and its immediate surroundings. The term refers to the attractiveness of a home's exterior-how it looks to potential homebuyers while viewing pictures online or in person from the street.
An excellent first impression is critical, but since potential buyers likely look multiple times at a house before making a purchase decision, the home and property's appearance must stand up to repeated viewings.
Suppose a home doesn't photograph well and look good on the outside. In that case, the home's appearance will be a barrier to having a prospective buyer look inside. Notably, about
90 percent of homebuyers
begin their home-buying journey online.
Before listing your home, use these tips to improve its curb appeal and attract prospective buyers with a fantastic exterior look.
What is the Impact of Great Curb Appeal
Multiple studies have shown that improving a home's curb appeal can reap financial benefits. A study by Michigan State University reported that a home's resale value could increase by 5 to 11 percent with improved curb appeal. Realtor® Magazine reported a study indicating that homes with an appealing exterior commanded a 7 percent premium compared to homes with a poor exterior appearance.Conversely, a poll conducted by RE/MAX indicated that 46.2 percent of respondents agreed that a 'shabby home exterior'
was the biggest turnoff
.
Use These Tips to Improve a Home's Curb Appeal
It is important to note that improving the appearance of a home's exterior can cost a lot, but you can improve your home's exterior without spending much money.

Property improvements can, at most, achieve a "wow," and, at a minimum, remove any distracting features that could turn away potential buyers.

Improvements to a home's curb appeal fit into two categories: inexpensive improvements that a homeowner could generally perform on their own and more extensive improvements that a homeowner should seek professional assistance to achieve. You should see a return on your curb appeal investment in both instances. Consider all your options and ask for expert advice when unsure.
Inexpensive DIY Tips to Improve Your Home's Exterior
Make the lawn look good. Keep the lawn nicely mowed at the right height, make sure there are no piles of clippings of leaves on the property and remove any clippings from the sidewalk and driveway. Keep the edges trimmed nicely. Remove any weeds from the lawn and cracks in the driveway and sidewalk.

Nicely trimmed greenery. Trim any tree branches that hang down, especially over the driveway and sidewalk. Clip bushes to make sure they look neat and not overgrown.

Add color. As space is available, add colorful plants around the lawn. If there is no in-ground planting space open, you can add planter pots to add accents, including placing planters on the porch or walkway leading up to the porch.

Mulch. Remove all weeds, then add fresh mulch to the areas around your lawn to make those areas look clean and fresh.

Pressure washing. Remove dirt, grime, bird droppings and spider webs from the house by pressure washing the surface.

Wash the windows. Make them sparkling clean. If windows are cloudy or broken, you may want to pay to repair or replace them.

Light bulbs. Make sure your exterior lights work and have bright and clean light bulbs.

New house numbers. New house numbers can easily dress up a home.

Clean up the driveway. Pressure wash the driveway to remove any unsightly spots and oil spills. Move garbage cans, hoses and clutter to a place, not in plain sight. If the driveway is poorly cracked or has missing pieces, consider investing in having it repaired.

Update your mailbox. Upgrading your mailbox to a new contemporary style will add instant curb appeal.

Rain gutters. Clean up or fix up your rain gutters.
Curb Appeal Improvements Experts Can Do
Landscaping. If your home has poor landscaping, get a professional to design a landscape space that will wow people. Include rock features, new plants and shrubs using an architectural design for your front yard. You may also be able to DIY rocks, plants and shrubs.

Update your roof. A roof replacement is a significant investment, but a failing roof is a deal breaker for most potential home buyers. A roof typically needs to be replaced every 20-30 years, depending on your home's location and weather conditions.

Repaint your home's exterior. A professional exterior paint job can add a fantastic pop for potential buyers and make the house look new. Pick a color that is neutral and appealing, one that coordinates all the home's features. Repainting your house is especially important if the paint or siding is faded, cracked, peeling or looks way out of date.

Improve or replace your front door. A range of possibilities exists to improve your front door. You can install a beautiful contemporary door, or you can repaint the door and add new hardware.
Add exterior lighting. Make your home attractive at night as well as during the day. Lighting can make a house safer and more distinctive at night. You never know when prospective buyers will drive by.

A new garage door. A new garage door can provide some exceptional attractiveness to a home. Repair, repaint or replace a garage door that detracts from the home's look.
Frequently Asked Questions
How can I tell if my home needs curb appeal improvement?
Based on the tips above, you can use your best judgment to improve some exterior parts of your home. Additionally, it is wise to seek the advice of a professional real estate agent or home designer with experience knowing what home buyers want in your local market.
Do I need to improve my home's curb appeal even in a seller's market?
If you want to get the most value out of selling your home, you should improve your home's curb appeal, even if it's a seller's market.

What are some curb appeal mistakes?
Doing nothing is the biggest mistake most homeowners make. Other errors include small things like keeping a messy lawn or not removing debris and weeds from areas with rock or in between cement cracks. Having an eccentric yard with quirky ornaments and leaving personal items or political signs out is another mistake many homeowners make.

Closing Thoughts
When you want to sell your home at the best price, maximize its curb appeal and impress potential buyers. Studies prove it matters. Don't lose money because you focused on the inside of your home and neglected to mow your lawn, trim your bushes or pick your yard up. A messy exterior may prevent a potential buyer from seeing how wonderful the inside of your home looks.
You May Also Like