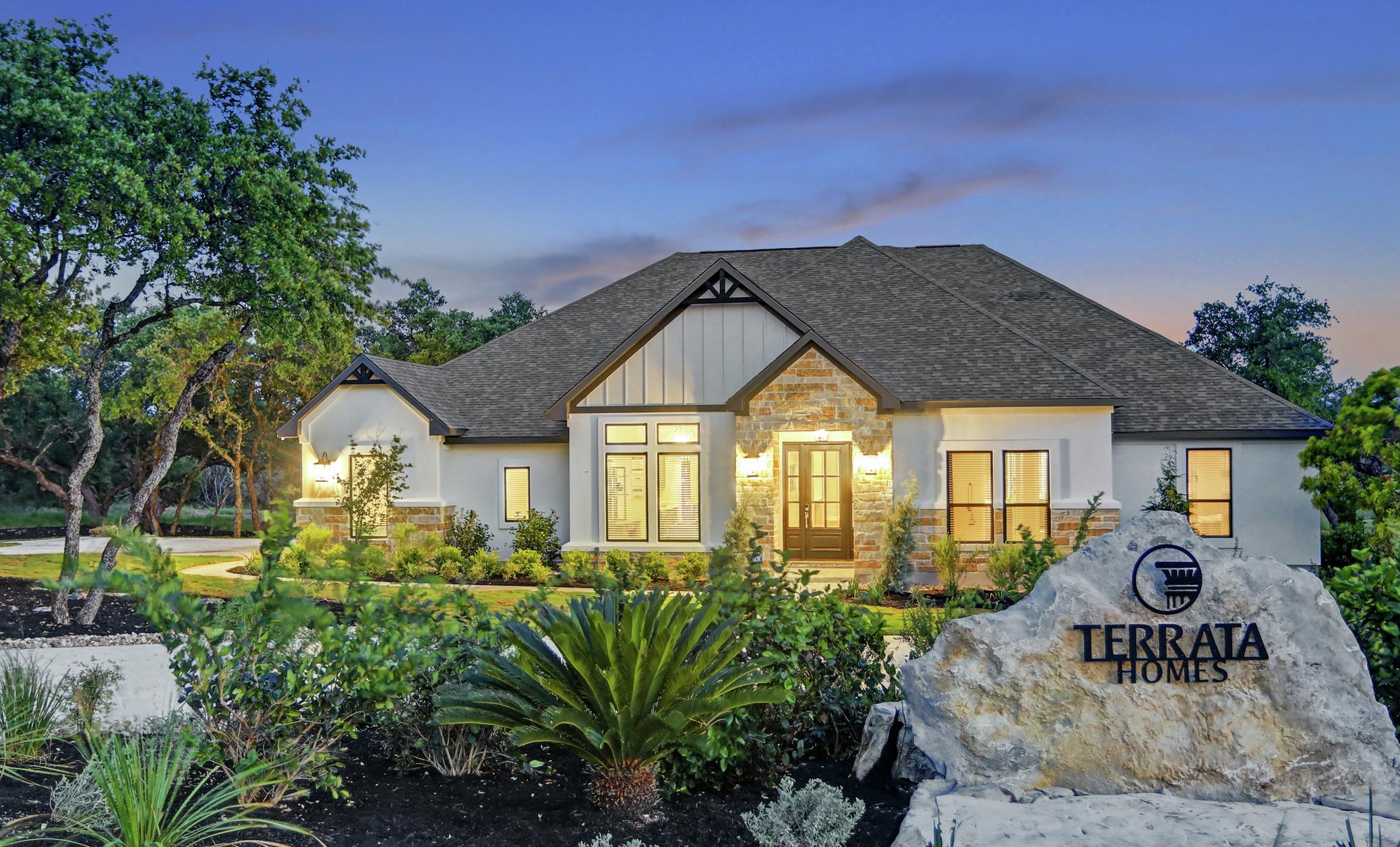 Quality Craftsmanship Meets Premium Design
Experience Terrata Homes in Curated Neighborhoods
Discover the Terrata Homes Difference
We are proud to build Terrata Homes in masterfully planned neighborhoods in desirable locations across the country. Our custom-crafted homes are uniquely designed for each location with local tastes in mind
. With our meticulous attention to detail and premium design, every Terrata home provides the quality of a custom-built home without the hassles or wait.
Find Your Perfect Home
Every Terrata Homes neighborhood is designed to offer an incredible community and lifestyle that you will be proud to be a part of. Whether the neighborhood has fantastic family-friendly amenities down the road or is just a short drive from area attractions, you will discover the perfect setting for you. Continue reading to discover what each of our neighborhoods has to offer.
Spicewood Trails
Located just west of Austin, Spicewood Trails embodies the heart and soul of the Texas Hill Country. By combining acreage homesites, breathtaking views and beautifully constructed homes this unique community allows you to indulge in an enriched lifestyle where the natural Texas landscape and exquisite design combine to create a one-of-a-kind lifestyle.
View Community
Southern Pines
Discover Southern Pines, a northeast Florida oasis that captures the essence of southern charm by combining acreage homesites and beautifully constructed homes. Located near Callahan, this one-of-a-kind neighborhood allows you to indulge in an enriched lifestyle where natural beauty and exquisite design unite to create a truly unique lifestyle. Carefully designed to seamlessly blend with the natural surroundings, Southern Pines offers the ideal location and craftsman style homes amongst the majestic pine forests of Florida. You won't want to miss out on the premier lifestyle that's waiting for you at Southern Pines.
View Community
 Estrella™ by Newland
Experience Estrella™ by Newland, an incredible master-planned community located just west of Phoenix, Arizona, along the foothills of the Sierra Estrella Mountains. At Estrella residents will find a resort-inspired atmosphere, state-of-the-art amenities and an inviting family-friendly environment. This luxury community allows you to indulge in a dynamic lifestyle where picturesque views, gorgeous new homes and lavish amenities unite to create a remarkable retreat.
View Community