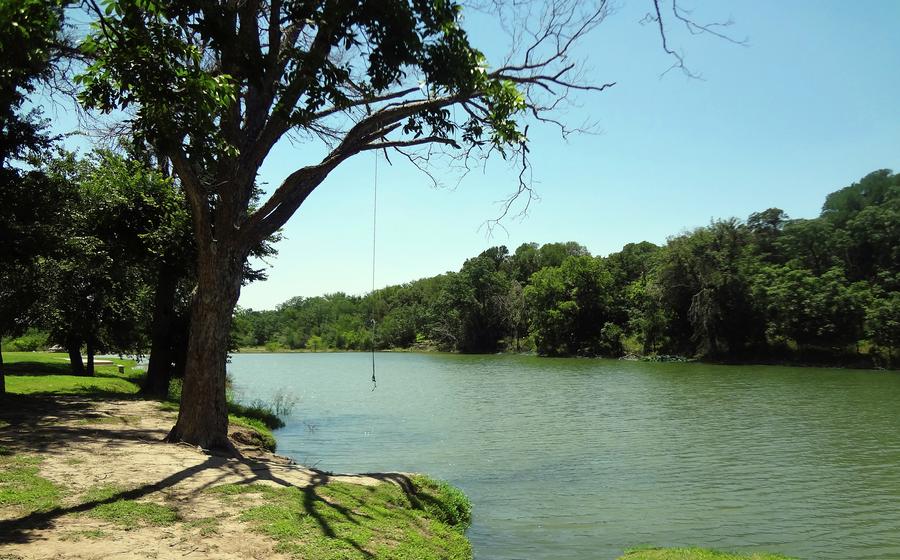 Live In the Center of It All
New Homes for Sale in San Marcos 
San Marcos
If you're looking for the same energy, vibes and opportunity found in Austin decades ago - shortlist San Marcos, Texas. Nestled between Austin and San Antonio on the Interstate 35 corridor, San Marcos boasts serene landscapes, a thriving nightlife and over 220 name-brand luxury stores! It's a shopper's paradise and an ideal home for growing families and young professionals.
LGI Homes has new homes for sale in San Marcos with stylish and open floor plans. Our new homes offer superior quality and include high-end designer upgrades and finishes at no extra cost to you! Visit LGI Homes in San Marcos for the
best in value, quality and service.
A Fantastic Place to Call Home
#6 'Best Places to Live in Hays County' (Niche, 2021)
#3 '10 Fastest-Growing Big 'Burbs in Texas' (LawnStarter, 2022)
San Marcos River has enjoyable water year-round at 71.6 degrees
Major attractions include San Marcos Premium Outlets, San Marcos River, Wonder World Cave and Park, Tanger Outlets San Marcos, The Wittliff Collections, Commemorative Air Force Exhibit, Wimberley Glassworks
Major industries include services, manufacturing and government
One of the largest outlet shopping center in the United States with over 1.2 million square feet
Frequently Asked Questions
Continue reading for answers to frequently asked questions about our homes, community and the area.
01
What are large cities near San Marcos, Texas?
San Marcos enjoys a central geographical location, making it conveniently close to nearby metro areas in the state of Texas. Large cities near San Marcos include
New Braunfels
,
Austin
, and Round Rock. The
San Antonio
metro is further away, at approximately 45 miles, following the I-35 S route. San Marcos provides access to world-class amenities and excellent job opportunities thanks to its location and exceptional infrastructure.
02
What's the climate like in San Marcos?
San Marcos's climate is subtropical, characterized by hot, humid summers and mild cool winters. During the summer months, expect temperatures to reach the 90s Fahrenheit. In the winter, temperatures are typically in the 50s and 60s, with occasional cold spells. The city experiences frequent rainfall throughout the year, with an average of 32 inches of annual precipitation. Such weather conditions make San Marcos one of the best places in Texas for outdoor enthusiasts, providing the perfect climate for numerous activities in the open.
03
What major employers are near San Marcos?
San Marcos provides abundant employment opportunities with a thriving economy and proximity to large metro areas. Significant employers in the city include Texas State University, Premium Outlets, Palomar College and San Marcos Consolidated ISD. There are also several large companies with operations in the area, including 3M, Amazon and Thermo Fisher Scientific. Other regional employers include North County Transit District, Tri-City Medical Center, the local County and Vista Unified School District.
04
What is a move-in-ready new home?
A move-in-ready home is a fully finished home, ready for a new owner. Our move-in-ready models have features and amenities ready for use, such as kitchen appliances, energy-efficient lighting fixtures, integrated technology and completed landscaping. LGI develops these models across the country, helping families transition to a new location easier. These properties are attractive for buyers who do not want to spend additional time and money waiting to move into their house after purchasing it.
05
What county is San Marcos located in?
San Marcos, Texas, is located in Hays County and serving as the county seat.
06
What attractions are in San Marcos, TX?
San Marcos offers a variety of sites and venues for visitors and residents. Some popular attractions include Rio Vista Park and Rio Vista Dam, which provide a range of outdoor recreational activities. Residents can also enjoy Meadows Center Glass-Bottom Boat Tours, with an opportunity to experience the San Marcos River from a unique perspective.

The city offers a vibrant culinary and entertainment scene as well. Middleton Brewing is a popular destination for craft beer enthusiasts and Bobcat Stadium is a popular spot for sports fans. Several galleries and museums dot the map, including the Hays County Historic Courthouse, where visitors get a glimpse into the city's history and culture.
07
Why is San Marcos a popular place to live?
San Marcos is a popular destination thanks to a combination of factors. It is home to Texas State University, a significant employer in the area that attracts students and faculty. The city is near
Austin
, making it an ideal place for affordable living near the large city. With an especially young demographic, San Marcos' vibrant cultural, outdoor activities and shopping and dining venues are attractive.
San Marcos is known for its beautiful natural surroundings, with several parks and open spaces. The most notable attraction is the San Marcos River, which offers opportunities for swimming, tubing and other recreational activities. Additionally, San Marcos is home to many high-quality public schools, making it an excellent place for families with children.
08
What style of homes does LGI Homes build in San Marcos?
The LGI Homes family builds single-family residences in San Marcos with beautiful brick and stone exteriors. These one and two-story homes offer open and spacious floor plans and include designer upgrades and integrated technology.
The LGI Homes family builds luxury properties in San Marcos through
Terrata Homes
. These one and two-story new homes have open-concept layouts and boast stunning interior upgrades and gorgeous exteriors.
09
When was San Marcos founded?
San Marcos was founded in the mid-1800s, with the first settlers arriving in the area in the 1840s. They named the place after San Marcos de Neve, the patron saint of the early Spanish settlers who founded the nearby Mission. The area was inhabited for more than ten thousand years, likely due to the river, which according to recorded history, has never been dry.
REQUEST INFO