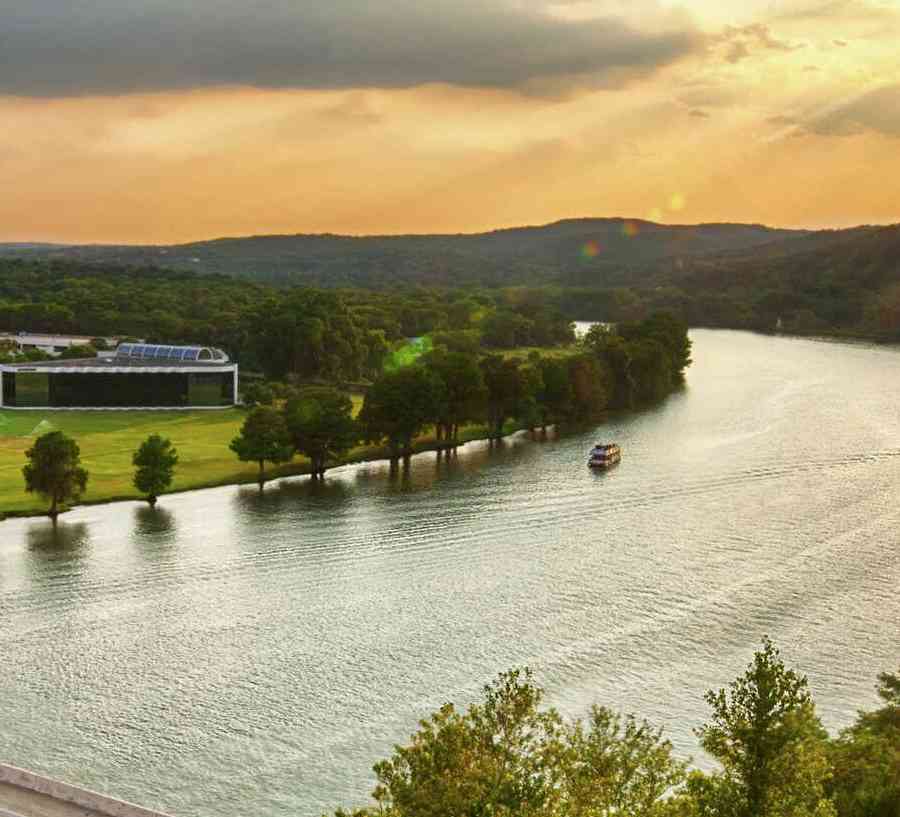 Where Culture and Opportunity Abound
Discover Your New Home in Austin
Austin
Where's the best place to live in America? In 2019, U.S. News said Austin! This city is larger than life as the Live Musical Capital of the World. Both the political and geographical center of Texas, Austin, has deep roots in music and history. Stroll downtown to marvel at the art, and be sure to cheer for your favorite Austin sports teams.
When you choose LGI Homes as your homebuilder, you get quality, style and value. Our communities are filled with amenities and located in convenient areas giving you easy access to Austin. Our new homes come with modern and luxurious upgrades, included, at no extra cost to you!
A City With Everything
#1 'The 50 Best U.S. Cities for Starting a Business in 2021' (Inc.com)

Austin is a tech hub with major employers Hewlett-Packard, Dell, Intel, 3M, Cisco Systems, eBay, Google, Samsung, Apple & BigCommerce

Other major industries in Austin include healthcare, education, entertainment & finance

#5 '2022's Best Cities for Jobs' (Wallethub.com)
#3 'Best Places to Live in 2022' (Bankrate.com)

Austin boasts more than 220 parks in the city

Annual events include SXSW, Austin City Limits, Austin Film Festival & Formula 1
Frequently Asked Questions
Continue reading for answers to frequently asked questions about our homes, community and the area.
01
What's the climate like in Austin, TX?
Austin has a humid subtropical climate. The summers are hot and muggy, and the winters are short, windy and cold, according to WeatherSpark. In the summer, high temperatures average 90 degrees Fahrenheit. Winters are mild, but the weather can drop below freezing for more than 20 days each year. It's safe to say that the city enjoys 300 days of sunshine annually.
02
What style of homes do LGI Homes build in Austin, TX?
LGI Homes has various single-family floor plans available for Austin buyers. The homes are one and two-story residences with spacious rooms, a chef-ready kitchen, upgraded cabinetry and flooring, and integrated technology.
03
When was the city of Austin founded?
According to AustinHistoryCenter, Austin became an official city in December of 1839; In 1846, Austin became the capital of Texas, shortly after the United States annexed the state in 1845.
04
What major corporations have headquarters in Austin?
According to Concordia University, Whole Foods, Dell Technologies, Yeti, Silicon Labs, Vrbo, Indeed, GSD&M, Alamo Drafthouse Cinema, Balfour, Oracle, RetailMeNot and Tesla Giga Texas are several organizations with headquarters and regional headquarters in Austin.
05
What are Move-in Ready Homes?
In new home construction, move-in-ready homes are residences constructed and finished by a homebuilder without a buyer's input. The homebuilder sells the finished home to homebuyers, like any other new home, except there is no wait on construction or discussion over options and upgrades, and the buyer can move in quickly. Move-in-ready homes are also called quick move-in and spec homes.

At LGI Homes, homebuyers move into our move-in-ready homes in as little as 30 - 45 days. They usually tour the home they buy and see the open-concept layout, high-end upgrades, modern finishes and integrated technology. Be sure to ask about available move-in-ready homes when you contact a New Home Specialist in any of our Austin neighborhoods.
06
Where is Austin, Texas located?
Austin is in central Texas within the Texas Hill Country. The city is just over 160 miles northwest of Houston and 80 miles Northeast of San Antonio. Fort Worth is 190 miles (361 KM) north of Austin, and Dallas is 5 miles from there (366 KM). Nearby emerging cities include San Marcos, Round Rock and New Braunfels.
07
What family-friendly activities are in Austin?
Austin is in the Texas Hill Country, surrounded by fantastic views and numerous outdoor adventures on water and land. It's home to a wide variety of family-friendly activities, including Zilker Park, the Texas State Capitol, Thinkery, Austin Zoo, Austin Duck Adventures, Austin Kayak Tours and Rowing Dock. View a list of 30 family attractions in Austin at AustinTexas.org.
08
What metropolitan areas are near Austin?
Austin sits in the center of Texas, surrounded by large metropolitan areas with world-class economies, infrastructure and opportunities. The largest metropolitan area near Austin is the Dallas-Fort Worth-Arlington metro area, the fourth largest metropolitan area in the nation. San Antonio is the closest major city with a large metropolitan area, though it's the smallest. The Houston metro area, Houston-The Woodlands-Sugar Land, is the fifth largest metro area in the country.
09
Are there any homebuying programs for new home buyers in Austin?
According to AustinTexas.gov, the city of Austin has homebuyer education courses and a downpayment assistance program. Education programs include classes that help buyers understand credit, manage money and shop for homes. These programs and educational opportunities may change anytime without notice; learn more by visiting the Homebuyer Education & Assistance page on AustinTexas.gov.
10
What is Austin known for?
According to AustinTexas.org, Austin is the Live Music Capital of the World®. The city is well known for its live music scene, thriving culture and the city's nightlife. It's home to a diverse environment and has been a tech hub for several years.
11
Are there move-in-ready luxury homes in Austin?
Terrata Homes, an LGI Homes company, builds move-up and luxury residences for homebuyers. They have several Austin communities with move-in-ready homes and luxurious upgrades. Look for the Terrata Homes logo below each community to find luxury residences.
12
What county is Austin in?
Austin is in Travis, Hays and Williamson counties.
13
What universities are near Austin?
Austin is home to several universities and institutions for higher education. The University of Texas - Austin, Texas State University, St. Edward's University, Houston-Tillston University, Concordia University and Southwestern University are some of the best known.
14
How is the LGI Homes buying process?
LGI Homes has a simple new homebuying process. They've brought everything under one roof, making the entire experience seamless and smooth. View the LGI Homes buying process online for details.
REQUEST INFO