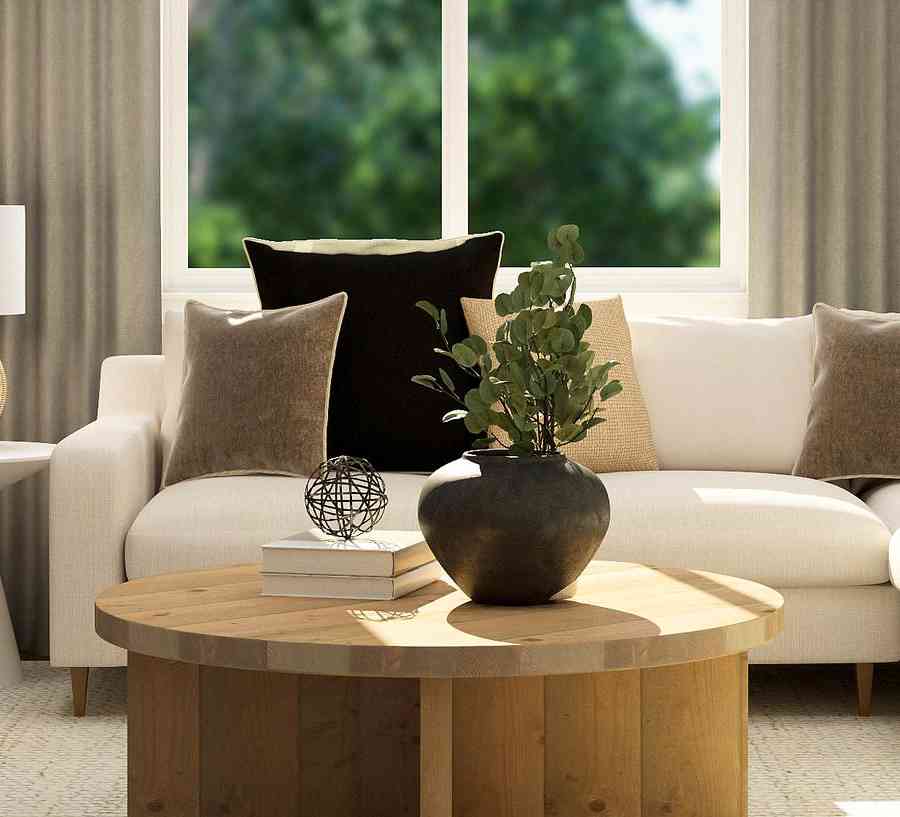 Navigating USDA Home Loans
for New Home Buyers
Securing the best new home financing can save you tens of thousands over the life of your loan. Even if you're getting a conventional loan, comparing new home loan lenders is crucial.
Whether it's an FHA loan, VA loan, Conventional loan or loan through a state program, buyer benefits include competitive rates, lower standards, down payment assistance and more. Homebuyer loan programs like these help individuals across the country go from
renting to owning
.
USDA Loans stand out by providing more buyers with financial assistance and benefits. USDA loans are available to buyers who have already purchased homes and want to move up into a higher-end new construction home. USDA home loans help those looking to buy a new house in qualifying rural or suburban areas.
USDA loans, backed by the United States Department of Agriculture, offer attractive benefits, including zero down payment financing, low-interest rates, flexible credit guidelines and higher lending limits.
In the following guide, we'll delve into the specifics of USDA loans: their benefits, considerations, eligibility criteria and the application process.
Our goal is to help you understand how USDA home loans work and if they're the key to unlocking the door of your dream home. Let's get started.
Contact us to see if the home you want qualifies for a loan backed by the U.S. Department of Agriculture.
Understanding USDA Home Loans: An Overview
USDA home loans, backed by the United States Department of Agriculture, offer a unique route to homeownership for those looking to purchase a home in eligible rural and suburban areas.Unlike traditional mortgage loans, USDA loans promote home ownership in less densely populated parts of the country, supporting the rural
economy.This
loan program offers a 100% financing option, meaning no down payment is required, a distinct advantage for those who might struggle with upfront costs. However, USDA loans are not a one-size-fits-all solution. Each comes with unique criteria, focusing on income and location, to ensure the program assists those who need it most.
The Unique Advantages of USDA Home Loans
USDA loans bring the dream of owning a home within reach for more people, especially those looking to buy in rural and suburban communities. Here are the unique benefits that make these loans an attractive option for potential homeowners:
No Down Payment Requirement: USDA home loans remain one of the few mortgage programs that still allow 100% financing. Buyers may have less money down, significantly reducing the initial financial burden.
Lower Interest Rates: USDA loans typically offer lower interest rates than conventional loans. As a result, you can expect more affordable monthly payments and pay less over the loan's lifespan.
No Private Mortgage Insurance (PMI): Unlike many loan types that require PMI when the down payment is less than 20%, USDA loans do away with this requirement. This can translate into substantial savings over the life of the loan.
Flexible Credit Guidelines: USDA loans are known for their more relaxed credit requirements. While a higher score might fetch better terms, USDA loans offer homeownership opportunities to those with less-than-perfect credit. Most lenders approve homebuyers with a credit score of 640.
Allowance for Repairs and Improvements: Certain USDA loans include the cost of repairs and structural home improvements exceeding $5,000. This feature is especially beneficial for those purchasing older homes that require updates or repairs.
Each of these advantages makes USDA home loans an appealing choice for those eligible, paving the way to homeownership in an affordable and accessible manner.
Things to Consider Before Choosing USDA Loans
While USDA loans offer many advantages, they come with certain conditions that borrowers must consider. Before deciding if a USDA loan is the right fit for you, it's crucial to understand the following limitations:
Upfront Guarantee Fee: While you may not need to pay a down payment with USDA loans, there is an upfront guarantee fee. This fee can be rolled into the loan amount, so it doesn't require upfront cash, but it does increase the principal loan amount and, in turn, your monthly payments.
Income Restrictions: Some USDA home loans, particularly the direct loan program, are reserved for very low-income borrowers. You may only qualify for specific USDA loan programs if your income is within the set limits.
Geographic Limitations: USDA loans are designed to boost rural development. Hence, they are restricted to rural and certain suburban areas as defined by the USDA. One of these home loans might not be an option if you're eyeing property in a highly urbanized location.
Property Type Limits: USDA loans are also limited to specific property types. They are primarily for single-family, owner-occupied residences. Properties like investment homes, existing manufactured homes or multi-unit properties may not be eligible.
Loan Limits: USDA loans have no set loan limits like conventional or FHA loans. However, the amount you can borrow is limited by your ability to repay the loan, and it needs to be within the property's appraised value.
As such, USDA loans aren't a one-size-fits-all solution. It's crucial to align these loans' unique requirements and restrictions with your home-buying objectives and personal circumstances.


Eligibility Criteria for USDA Loans
Securing a USDA home loan involves fulfilling specific eligibility requirements. Let's delve deeper into these critical criteria:
Income and Credit Score Requirements
USDA loans have income limits that can vary by region and family size. Generally, your household income should be at most 115% of the area's median income. This unique feature ensures that these loans cater to those who need them the most - moderate to low-income families.

The USDA doesn't enforce a hard minimum on the credit score front. However, most lenders stipulate a score of at least 640 for automatic USDA loan approval. Scores lower than 640 may still qualify, but the application will undergo more stringent underwriting scrutiny involving a detailed examination of your credit history and financial situation.
Citizenship and Occupation
USDA loans are open to U.S. citizens, non-citizen nationals and Qualified Aliens.

The essential criterion is that the borrower must intend to occupy the home as their primary residence. These loans are not for investment properties or vacation homes. They are designed to help eligible borrowers secure a stable and comfortable home environment.
Geographic and Property Requirements
A house must be within a USDA-eligible area to qualify for a USDA home loan. Despite being designed to promote rural development, USDA eligibility also covers many suburban areas, making it a feasible option for those who prefer not to live deep in rural areas.

ShadowGlen in Manor is a good example. This planned community is under 14 miles from downtown Austin.

The property can range from new construction homes to existing homes and certain manufactured homes, provided they meet USDA standards for safety, quality and habitability.


Repayment Ability and Homeownership Status
Applicants must demonstrate their ability to afford mortgage payments, including property taxes and insurance.

Typically, these payments should not consume more than 29% of your monthly income. Moreover, your total debt payments (including the mortgage) should be at most 41% of your income. However, there can be some flexibility if you have a higher credit score.

While USDA loans can be an excellent option for first-time home buyers, they are outstanding loans for move-up homebuyers.

Individual lenders may have additional requirements, so engaging with a knowledgeable mortgage professional is advisable to navigate this process effectively.
Unpacking USDA Loan Options
The USDA provides different home loan programs, each tailored to serve the prospective homeowners' specific needs, financial circumstances and goals. Let's break down the two main types of USDA loans available:
Single Family Direct Home Loans (also known as Section 502 Direct Loans)
These loans, also known as the Section 502 Direct Loan Program are designed to help low and very low-income individuals or households to repair, improve or relocate their homes. Through this program, the USDA provides the funds directly, which can go towards purchasing, building, renovating or relocating a residence.

One unique aspect of Direct Loans is the potential for payment assistance, a type of subsidy that helps reduce the mortgage payment for a short time. The amount of aid is determined by adjusted family income, which makes this a viable option for struggling families.
Single Family Guaranteed Loans
The USDA Guaranteed Loan Program is more common and designed to "guarantee" loans made by approved lenders, much like FHA and VA loan programs. These loans are for moderate-income families and do not have the same income limits as Direct Loans.

The main advantage of Guaranteed Loans is that they provide 90% loan note guarantees to approved lenders, which reduces the risk of lending the money, thereby allowing them to offer low-interest rates to the borrower. This guarantee is where the "no down payment" feature comes in, making homeownership accessible for homebuyers with low or no downpayment.

Both programs, however, mandate that the property is located within an eligible rural area, as defined by the USDA. If you need help determining which program suits your needs best, consult a mortgage professional familiar with USDA loans. Lenders can help clarify your options and set you on the right path toward homeownership.
A Quick Guide to Applying for a USDA Loan
Securing a USDA loan can be a simple process. Here's a step-by-step guide to help you navigate your way through.
Determine Your Eligibility
The first step is ensuring you meet the qualifications for a USDA loan. You'll need to check that your income falls within the limits for the area you plan to move to. You want to ensure the home you want is within a USDA-designated rural area. Check that you meet the credit and debt-to-income ratio guidelines. Remember to consult with a professional with any questions.

Choose Your Preferred USDA Loan Program
After verifying your eligibility, decide on the USDA loan program that suits your needs. The two options are the Single Family Direct Home Loan for low to very low-income applicants or the Single Family Guaranteed Loan for moderate-income families.
Find a USDA-Approved Lender
Only approved lenders, such as LGI Mortgage Solutions, can offer USDA loans. Search for a lender who participates in the USDA loan program and has a robust understanding of the process and requirements.
Get Pre-Approved
Before you start house hunting, getting pre-approved for a loan is essential. The pre-approval process usually involves the lender checking your credit, verifying your income and employment and confirming your ability to repay the loan. Pre-approval is relatively easy to complete and helps sellers know you're serious and can purchase a home.
Find a Suitable Property
Once pre-approved, you can look for a home meet that meets USDA property and location requirements. Remember, the property must be in a USDA-designated rural area.

Many LGI and Terrata neighborhoods are within USDA-designated areas and eligible for USDA home loan buyers. Use our map to find your next home.

Submit Your Application
After finding the perfect home, submit your loan application. Your lender will process your loan, which involves an appraisal of the property and underwriting your loan. The loan approval process may be easier for a home builder's preferred lender because they are familiar with the builder and the homes they sell.
Close on Your Home
After your loan is approved, you'll move to closing. This part of the process is when you'll sign all the necessary paperwork, pay any closing costs and receive the keys to your new home!

Every borrower's situation is unique, and the process might differ based on individual circumstances.
Making the Most of Your USDA Home Loan Opportunity
Are you embarking on the homeownership journey? A USDA home loan could be your key. Its unique benefits, including potentially zero down payment options and lower interest rates, are potentially transformative, especially for first-time buyers.

And here's the best part: You can use it to buy a brand-new house!

Don't let the path to homeownership intimidate you. At LGI Homes, we guide you through every step, from choosing your dream home to navigating the loan process.

Explore the possibilities of USDA home loans with LGI Homes.