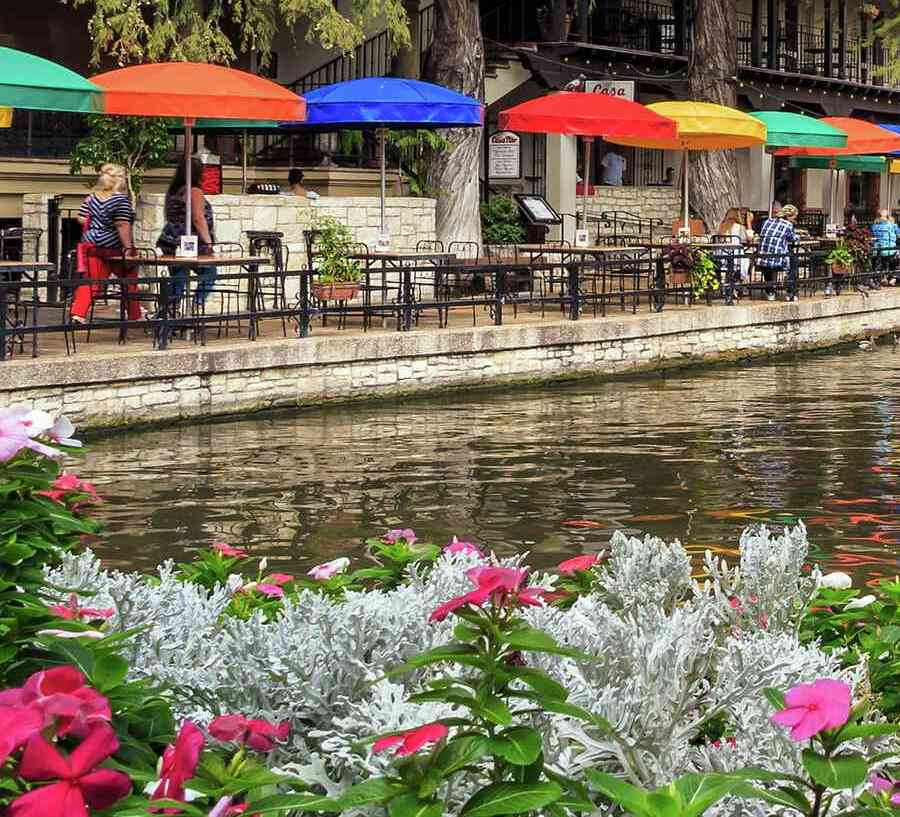 Rich Culture is All Around You
Find Your New Home in San Antonio
San Antonio
San Antonio, Texas is a city where history meets modernity. Famous for the Alamo, the city boasts several stunning historical buildings, vibrant plazas and riverside walks. As one of the fastest-growing cities in the United States and the second largest in Texas, it boasts a thriving economy anchored by the healthcare, aerospace, IT and tourism sectors. With top-tier educational institutions, family-friendly attractions such as San Antonio Zoo, and a rich cultural tapestry influenced by its Spanish and Mexican roots, this city is the first choice for many looking to raise a family in Texas.

LGI Homes has a significant presence in the San Antonio area. With family-friendly neighborhoods on both sides of the city, homebuyers looking for new construction homes for sale are spoiled with many options. All homes come with an industry-leading 10-year structural warranty and a full suite of upgrades included as standard. Every home is affordable and move-in-ready.
Reasons to Move to San Antonio
#2 '10 Best Places to Live in Texas in 2023 - 2024' (U.S. News & World Report)
#4 'Top 19 Hippest Mid-Size US Cities' (Trip, 2021)
#6 'The Top 15 Best Cities in the United States' (Travel + Leisure 2021)
Major industries in San Antonio include healthcare, aerospace, information technology, cybersecurity & financial services.
Top employers are The Hartford Insurance Group, USAA, iHeartMedia, Inc., Valero Energy Corporation, Rackspace, UT Health San Antonio & Joint Base San Antonio
Numerous attractions in San Antonio, including The Alamo, San Antonio Missions National Historical Park, San Antonio River Walk, Six Flags Fiesta Texas, SeaWorld San Antonio & Natural Bridge Caverns
Frequently Asked Questions
Continue reading for answers to frequently asked questions about our homes, community and the area.
01
Is San Antonio a good place to live?
San Antonio, home of the Alamo, is one of the largest cities in Texas and has earned recognition for being one of the top cities in the United States. In 2021 and 2022, U.S. News and World Report said San Antonio was the fourth best city in Texas. The town offers career opportunities, opportunities for higher education, world-class amenities, professional sporting and entertainment events and a plethora of options for outdoor adventures. Many people love living in San Antonio.
02
Other than the Alamo, why is San Antonio well-known?
San Antonio has become one of the largest cities in the nation and the second largest city in Texas. It is well known for several reasons - The city's professional sports teams have earned playoff opportunities in their respective sports, which gives the city a lot of national attention. The city of San Antonio is home to large employers with a robust economy. There is a large military presence within San Antonio. It's home to several other Spanish missions and historical sites dating hundreds of years. San Antonio's Riverwalk along the river is a favorite for locals and tourists. The city is known for many things.
03
Are there affordable new homes for sale in San Antonio?
Yes, the San Antonio area is home to several new home communities with affordably priced LGI Homes residences for sale. Several different home types are available in various neighborhoods with new construction homes for families of all sizes.
04
Does LGI Homes build new homes in the San Antonio area?
Yes! LGI Homes has several neighborhoods surrounding San Antonio, including highly-sought after communities in the growing San Marcos area between Austin and San Antonio.
05
What is a move-in-ready home?
In new home construction, move-in-ready homes are new homes homebuilders build before a homebuyer purchases the home. Our move-in-ready homes offer unparalleled value, superior quality, and a designer upgrade package with integrated technology.
Also called a quick move-in home, a move-in-ready home allows immediate occupancy, typically 30 - 45 days in real estate. Search move-in-ready homes online today.
06
What are the CompleteHome™ and CompleteHome Plus™ packages?
The CompleteHome™ and CompleteHome Plus™ packages are new home upgrade packages. Every LGI Homes community offers one of the packages in every home we build.
Both programs offer high-quality upgrades for your new home, including a chef-ready kitchen, smart features and upgraded flooring. The enhancements provided in the CompleteHome Plus™ package include upgrades with even more luxury and style.
Both new home packages include the interior and exterior upgrades today's homebuyers want, including integrated technology and energy efficiency at no extra cost to the homebuyer.
Learn more about the CompleteHome™ and CompleteHome Plus™ packages
07
How has the San Antonio real estate market fared recently?
The San Antonio real estate market has experienced sustained growth in recent years, with home values increasing steadily. The median sales price in San Antonio has risen from $196,750 to $280,000 in the last five years, demonstrating a strong demand for properties in this area.
08
Why buy a brand new home in San Antonio over a resale property?
A new construction property delivers several advantages over buying a resale home in San Antonio. Residences built by LGI Homes carry a 10-year structural warranty and are built to higher construction standards than older homes. They include designer upgrades, integrated technology, energy-efficient features and high-end finishes. Every LGI home is ready to move into immediately. You won't have to worry about unexpected problems missed by inspectors. There's also no need to worry about the cost or inconvenience of repairs or renovations. Everything is brand new and built to last, so you can focus on enjoying everything San Antonio has to offer. Discover more reasons to buy new instead of resale.
09
How far is San Antonio from Houston?
The driving distance between San Antonio and Houston is approximately 196 miles. The two cities are connected by I-10, and the journey time is around three hours, depending on traffic.
10
Are there any new five-bedroom homes for sale in San Antonio?
Many reputable home builders, including LGI Homes, offer brand-new five-bedroom homes for sale in San Antonio. There are a variety of new home communities with five-bedroom homes still available, with various floor plans available and prices starting in the $300s.
11
How big is San Antonio?
12
Who are the top employers in San Antonio?
The city enjoys a thriving economy fueled by a diverse range of industries. Top employers include USAA, iHeartMedia Inc., Valero Energy, Rackspace Technology and The Hartford Insurance Group. Frost Bank also has headquarters in the city.
13
Which is the biggest sports team in San Antonio?
The biggest sports team is the San Antonio Spurs of the NBA, the only Major League franchise in the city. The team has enjoyed tremendous success, winning five national championships, six conference titles and 22 division titles. They play at the Frost Bank Arena on the city's east side.
14
How do you book a viewing of a new home in San Antonio?
15
How long does moving into a new construction home take?
REQUEST INFO