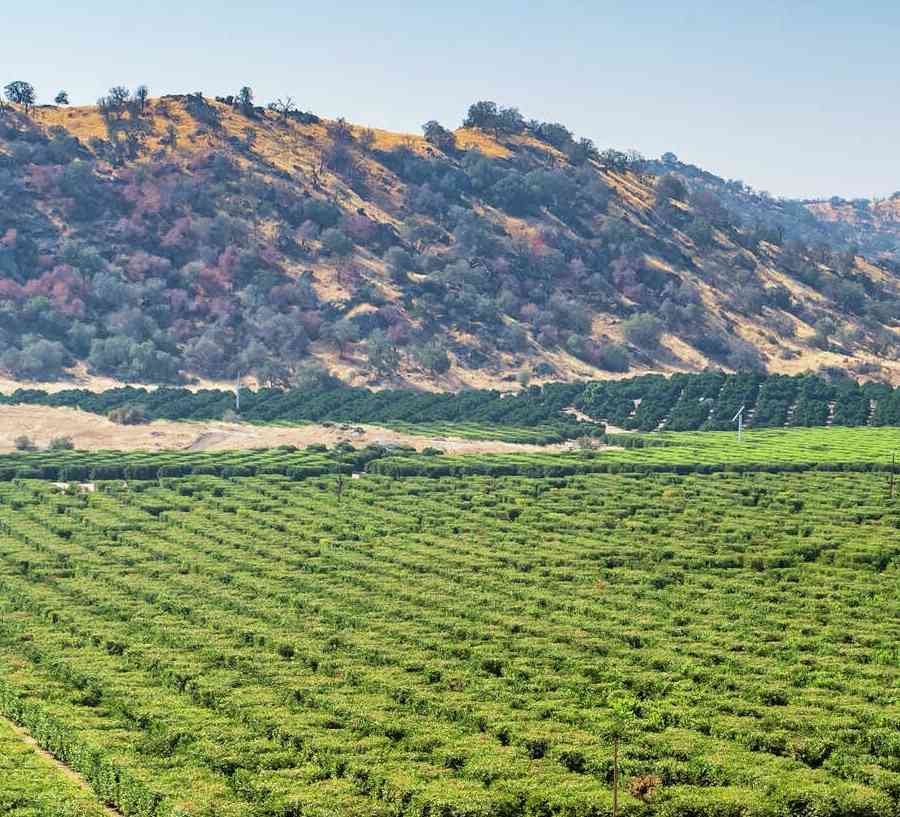 Some Gems are Hidden in Plain Sight
Find Your New Home in Bakersfield
Bakersfield
Bakersfield is no longer just a stopover between Los Angeles and San Francisco. With a strong sense of family and community, the region is thriving. Bakersfield's hundreds of miles of bike paths and almost 60 parks offer locals many opportunities to enjoy the perfect weather. Plus, a quick drive to the Sierra Nevada Mountains takes you to some of California's expansive national forests.
LGI Homes' Bakersfield neighborhoods are a short drive from downtown and offer various floor plans for families of all sizes. Our stylish modern homes include high-end finishes, recessed lighting, smart home features and other popular upgrades at no extra cost!
Central California's Best Place to Live
#2 'California's 11 Most Affordable Places to Live' (California.com, 2021)
#6 'Fastest Growing Cities in California' (Stacker, 2021)
12 '14 Best Places to Live in California in 2022 - 2023' (US News)
Major industries include energy, agriculture, distribution, food processing, mining & manufacturing
Convenient access to the nearby Sequoia National Forest
Bakersfield maintains 59 city parks
Home to the California State University at Bakersfield
Frequently Asked Questions
Continue reading for answers to frequently asked questions about our homes, community and the area.
01
Where is Bakersfield in California?
Bakersfield is in Southern California, nestled near the southern end of San Joaquin Valley, about 110 miles north of Los Angeles. It's on the Kern River, near Sequoia National Forest.
02
How big is Bakersfield in terms of population?
According to the U.S. Census Bureau, Bakersfield's population as of 2022 was 410,647, making it the 48th most populous city in the United States of America and the 9th most populous city in California.
03
How did the city of Bakersfield get its name?
Bakersfield was named after Colonel Thomas Baker, a lawyer and migrant from Illinois. In 1863, Baker moved to the area and laid out a field along the banks of the Kern River, providing a stopover spot for travelers. This place became known as "Baker's field." He officially established the city in 1869.
04
What's the weather like in Bakersfield?
Bakersfield, California experiences a semi-arid - hot-arid climate with hot, dry summers and mild winters. The average high temperatures in summer (June – August) can reach around 96°F to 101°F, while the average low temperatures in winter (December – February) ranges from 39°F to 44°F. The area gets very little rainfall each year.
05
Are there any prominent companies based in Bakersfield?
Some leading companies based in Bakersfield include Bolthouse Farms, Aera Energy, Kern Medical, Halliburton, Grimmway Farms and multinational conglomerate Frito-Lay, which operates an office and manufacturing plant in the city.
06
What are the top tourist attractions in Bakersfield?
Bakersfield is known for its rich history and culture. Some top attractions include the Kern County Museum, showcasing regional artifacts and exhibits; the California Living Museum (CALM), a 14-acre zoo that showcases plants and animals native to California; Rabobank Arena, for concerts and significant events; Fox Theater, showcasing various art pieces and the Buck Owens' Crystal Palace, a live music venue. For outdoor enthusiasts, the Panorama Bluffs offers stunning views of the Kern River Oil Field, and the Kern River provides fishing, hiking, rafting and kayaking opportunities.
07
What are some large California cities near Bakersfield?
The most populous California cities near Bakersfield include Chula Vista, Fontana, Fremont, Fresno, Irvine, Long Beach, Los Angeles, Modesto, Moreno Valley, Oakland, Oxnard, Riverside, Sacramento, San Bernardino, San Diego, San Francisco, San Jose, Santa Ana, Santa Clarita and Stockton.
The above cities are listed alphabetically and include an estimated population of more than 200,000 residents.
08
What makes LGI Homes a preferred choice for homebuyers in Bakersfield?
LGI Homes offers high-quality, affordable homes in Bakersfield designed to fit a variety of lifestyles. Every LGI home comes with upgrades at no extra cost as part of the CompleteHome™ package, including custom kitchen cabinetry, upgraded flooring and countertops, Whirlpool® kitchen appliances, integrated technology, solar panels and two-car garages.
09
How does Bakersfield's housing affordability compare to other Californian cities?
Bakersfield is considered an affordable city compared to other cities in California. According to Rentcafe.com, the cost of living in Bakersfield is 21% lower than the state average. In September 2022, California.com published an article stating that Bakersfield was California's second most affordable city. Remember, the cost of living in any city changes over time.
10
How does LGI Homes support first-time homebuyers in Bakersfield?
LGI Homes supports first-time homebuyers in Bakersfield by offering an easy-to-understand buying process and guiding them through loan options such as FHA and VA loans. We offer builder-paid closing costs to all homebuyers.
11
How can I tour an LGI home in Bakersfield?
To tour an LGI Home in Bakersfield, call the phone number listed online or click the blue 'request info' button. An LGI Homes representative will help you schedule a tour of the community and home(s) you want to see.

Every active community and available floor plan has an easy-to-find phone number and a 'request info' button.
REQUEST INFO