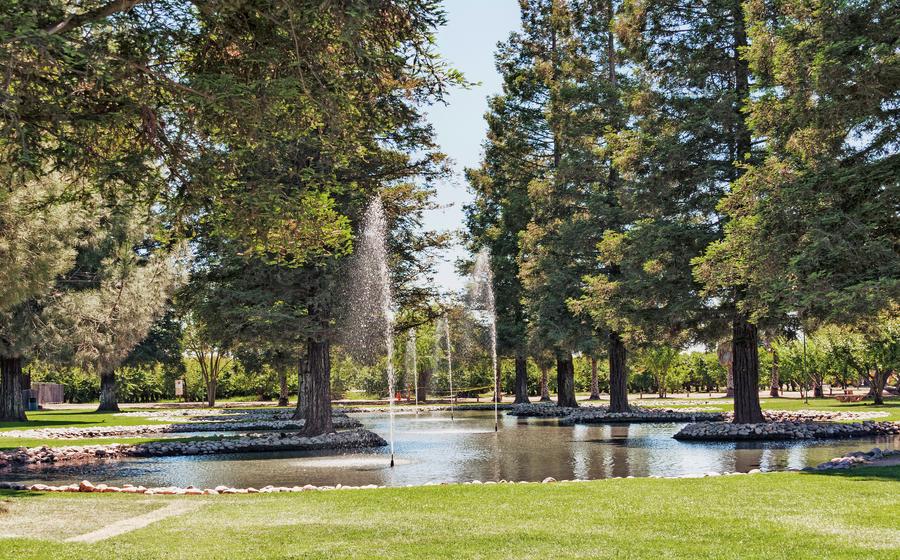 Right Where You Want to Be
New Construction Homes in Modesto
Modesto
Situated in California's Central Valley, Modesto radiates a unique blend of urban sophistication and countryside allure. The city is celebrated for its rich cultural tapestry and is famously recognized as the backdrop of the iconic film "American Graffiti" and its cherished cruising heritage. With a robust economy bolstered by several Fortune 500 companies and prominent agricultural producers, Modesto is a dynamic hub for professionals and families alike.

LGI Homes is proud to offer stunning residences in Modesto. Our homes feature spacious layouts, designer upgrades and unmatched value. With move-in-ready homes, affordable monthly payments and a 10-year structural warranty, LGI Homes ensures that every family can find their dream home in Modesto.
Life in Central California
#4 'The 10 Most Affordable Places to Live in California in 2023' (HOMEiA)
#6 'The Best Places to Retire in California' (Money, U.S. News, 2022)
#8 'The Best Places to Live in California in 2023' (Forbes)
#10 '14 Best Places to Live in California in 2023 - 2024' (U.S. News)
Home of E & J Gallo Winery, the largest winery by volume in the world.
Major industries include agriculture, manufacturing, healthcare, logistics, retail, technology, public sector and professional services
The Modesto Arch, built in 1912, is the oldest slogan arch in the United States.
Cultural attractions in Modesto include the McHenry Mansion, the Modesto Museum of Art and the Gallo Center for Arts.
Frequently Asked Questions
Continue reading for answers to frequently asked questions about our homes, community and the area.
01
When was Modesto founded?
Modesto was founded in 1870; the city was officially incorporated 14 years later on August 6, 1884.
02
What is Modesto known for?
Modesto is renowned for its rich agricultural heritage, being a leading producer of milk, almonds, chickens, walnuts and corn silage. The city is the birthplace of the famed director George Lucas and is known for its connection to the iconic film "American Graffiti."
03
How did Modesto get its name?
Modesto was originally to be named "Ralston" in honor of financier William C. Ralston. However, he declined the award, and the town was named Modesto, which is Spanish for "modest," as a tribute to the modesty of Ralston.
04
Which large cities are near Modesto?
Major cities close to Modesto include Stockton, which is about 25 miles to the north, followed by Sacramento, roughly 75 miles north. San Jose is approximately 80 miles to the west, and Fresno is further south, around 110 miles away.
05
Why choose an LGI Home in Modesto over other builders?
LGI Homes stands out for its commitment to high quality, value and superior construction. Our homes come fully equipped with premium upgrades at no extra cost for buyers. Coupled with a 10-year structural warranty, homeowners enjoy luxury and peace of mind when buying an LGI residence.
06
What is the Modesto Arch?
The Modesto Arch is an iconic landmark located in downtown Modesto. Erected in 1912, the arch spans over I Street and features the slogan "Water Wealth Contentment Health." It's a city symbol and the oldest in the United States. The landmark is a popular spot for locals and visitors to photograph and appreciate Modesto's history.
07
How much rainfall does Modesto typically receive each year?
Modesto, with its Mediterranean climate, averages around 10 to 15 inches of rainfall annually.
08
What are some of the best things to do in Modesto?
In Modesto, visitors can explore the historic McHenry Mansion, stroll through the vibrant downtown area, catch a Central West ballet show and visit the Science Community Center. The city also offers the Great Valley Museum for nature enthusiasts, the State Theatre for arts and entertainment lovers and Tuolumne River Regional Park for outdoor recreation. You can learn more at
Visit Modesto
.
09
What are LGI Homes' move-in-ready homes?
LGI Homes' move-in-ready or quick move-in homes make it possible for buyers to move into their new homes in as little as 30 - 45 days. These homes come fully equipped with premium upgrades, including integrated technology, upgraded flooring and a chef-ready kitchen.
10
Is Modesto a large city?
Modesto is the 19th largest city in California and serves as the county seat of Stanislaus County. With over 200,000 residents, it's a significant urban hub in the Central Valley region.
11
Who are the top employers in Modesto?
Modesto
boasts a diverse range of prominent employers
. E. & J. Gallo Winery is a leading employer in the city and the world's largest family-owned wine and spirits company. Save Mart Supermarkets (a grocery chain with over 200 stores across
California
) is headquartered in Modesto. Global giants like Amazon are in the region with a fulfillment center in nearby Patterson. Other notable employers include PepsiCo, Wells Fargo and Reed Family Companies, a construction firm with over 500 employees.
12
What's unique about the LGI Homes buying process?
At LGI Homes, we offer a
streamlined home-buying experience
that is simple and easy to understand. Our New Home Consultants guide you through every step, from community insights to financial assessments. With transparent pricing, inclusive upgrades and a dedicated mortgage partner, everything you need is under one roof.
13
What cultural events take place in Modesto?
Modesto is home to the annual Modesto Historic Graffiti Cruise Route, which celebrates the city's history as the birthplace of modern American cruising. The event, hosted on 10th and 11th street, pays homage to the classic film "American Graffiti," inspired by Modesto's cruising culture.
14
What industries make up Modesto's economy?
Modesto has a diverse economy. Residents can find opportunities for a career in manufacturing, agriculture, the public sector, technology, retail, hospitality and professional services.
15
How far is the coast from Modesto?
Modesto is about 127 miles by car from Pebble Beach, where you'll find the coast of the Pacific Ocean.
REQUEST INFO