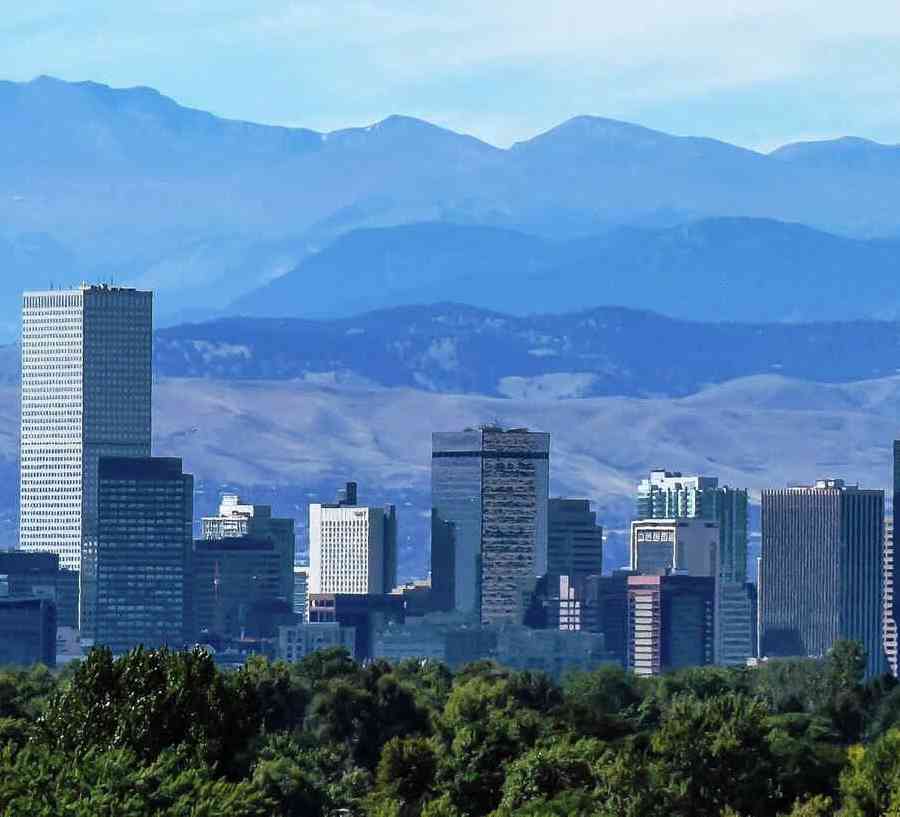 Surrounded by Natural Beauty
Find Your New Home in Denver
Denver
Breathtaking views, year-round outdoor activities, and pro sports are only a few reasons Denver is such an iconic city. Nestled in the Rocky Mountains, outdoor enthusiasts love summer and winter adventures like skiing, hiking, and mountaineering. Residents love their sports and have the Denver Broncos, Colorado Rockies, Denver Nuggets and Colorado Avalanche professional teams to cheer for.

Quality, superior construction and value are waiting for you in a Denver area LGI Homes' community. Luxury features, innovative designs and meticulous attention to detail are in every home we build. Discover the value and tour the amenities just steps from your door in our stunning neighborhoods today!
Discover The Mile High City
#1 '21 of the Best Places to Live in Colorado' (Uncover Colorado, 2022)
#1 'The 22 Best Places to Retire in the U.S. in 2022' (RBN)
#8 'The 50 Best U.S. Cities for Starting a Business in 2020' (Inc.)
Access to outdoor adventures year-round, including the nearby Rocky Mountain National Park
Major industries are diverse and include aerospace, broadcast and telecommunications, healthcare, financial services, bioscience and energy
Top attractions include the Red Rocks Park & Amphitheater, Denver Botanic Gardens, Denver Art Museum, Coors Field, Denver Zoo, Sloan Lake and Kirkland Museum of Fine & Decorative Art
Named "The Mile High City" due to the city's elevation above sea level (5,280 feet)
Frequently Asked Questions
Continue reading for answers to frequently asked questions about our homes, community and the area.
01
How much are new LGI Homes in the Denver area?
LGI Homes has multiple communities in the Denver area with various floor plans and styles. Our homes chef-ready kitchens, integrated technology and designer upgrades at no extra cost to you. View our community pages to see current pricing for our Denver new homes.
02
What is Denver known for?
Denver, CO, is a remarkable destination with natural beauty and unique culture. Depending on the generation, Americans know about Denver for different reasons. Young Americans recognize Denver as a craft beer destination and one of the first major cities to legalize marijuana. Older individuals likely know Denver from the Mile High Stadium and professional sports teams, The Denver Broncos, Denver Nuggets and Colorado Rockies.
03
Why is Denver called the Mile High City?
Denver is known as the Mile High City because it sits 5,280 feet (1,609 meters) above sea level, one mile or 1.6 kilometers. The term "mile high" was popularized in the 19th century by gold prospectors and others who came to Colorado. The city of Denver adopted it as a nickname in the early 20th century.
04
How does Denver's job market compare to that of other cities?
Denver's job market is generally solid and competitive compared to many similar cities in the United States. The economy is diverse, comprised of energy, aerospace, healthcare, technology, financial services and tourism.
According to the Bureau of Labor Statistics, the average unemployment rate in the United States from 2012 - 2021 is 6.2%. During the same ten-year period, Denver had an unemployment rate of 4.1%.
05
What are the job prospects like in Denver, CO?
The job market in Denver is strong and offers a variety of opportunities for those looking to stay in the same career or make their next career move. Joblist.com said the city is 'hailed' as a good location for job seekers. According to U.S. News and World Report, Denver residents earn more than they would in other cities. The annual average salary in Denver was $64,880; the national average is $56,310.
06
What is the weather like in Denver?
The weather in Denver can vary, but you can expect 300 days of sunshine. It's a semi-arid climate with four distinct seasons. The city experiences over 300 days of sun each year but receives occasional heavy snowfall during the winter months.

In the winter, it can get as low as 19 degrees Fahrenheit. In the summer, the highs are in the low 90s.
07
What is the population of Denver, CO?
According to the United States Census Bureau, the estimated population of Denver, Colorado, as of July 2021, is 711,463. There was a 0.6% decrease from the population estimates on April 1, 2020.
08
Where is Denver located?
Denver is near the Rocky Mountains foothills in Colorado. It's in the western part of the United States at 39.7392 degrees north latitude and 104.9903 degrees west longitude. The city is in the high-altitude plains region and sits one mile above sea level.
09
What family attractions are in the Denver area?
Denver has various family attractions, from museums and historic sites to outdoor activities. Some popular places include The Denver Zoo, the Lower Downtown Historic District, Larimer Square, Elitch Gardens Theme & Water Park and the Colorado Sports Hall of Fame.
10
How can I schedule a tour of an LGI community or home?
You can schedule a tour of an LGI Homes community or home by calling the community phone number, clicking the blue "Request Info" button on a community webpage, or using the form at the bottom to request information. Our New Home Specialists will contact you as soon as possible.
11
How much snow does Denver get each year?
Remember that the amount of snow an area gets is different each year. According to the National Weather Service, Denver receives an average of 57.3 inches of snow yearly.
REQUEST INFO