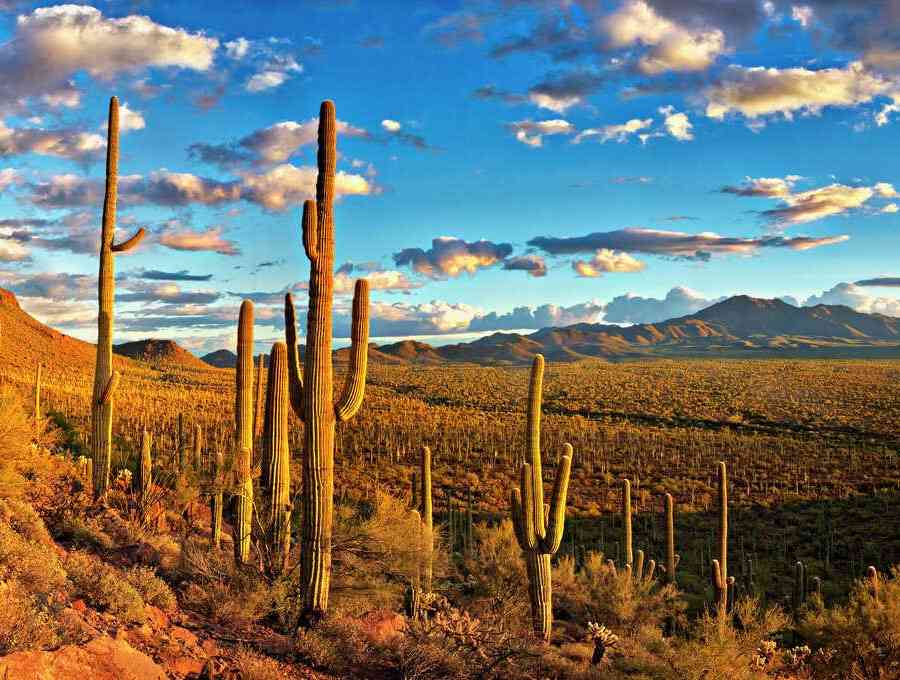 Outdoor Adventures Await
Find Your New Home in Tucson
Tucson
Welcome to the wild west! Tucson is a mid-size city with big-city amenities - and a small-town vibe. It's a college town with a family atmosphere, a fantastic infrastructure for bicycles, endless outdoor activities and much more. Pro-business policies and the University of Arizona's life sciences programs attract start-ups and multi-nationals seeking cutting-edge research facilities and staff.

LGI Homes has stylish, open-concept floor plans with exquisite exteriors in Tucson. Plus, every home is fully appointed with premium upgrades, smart features and backed by a 10-year warranty on us. Visit us in Tucson for the best value in homebuilding.
Discover Tucson
#14 'America's Best Places to Live in 2022' (Bankrate)
#17 'The Best Cities for Living an Active Lifestyle' (TheStreet, 2022)
700 miles of designated bikeways, number one city in the nation for bicycle infrastructure
Major employers include University of Arizona, Raytheon Missile Systems, Davis-Monthan Air Force Base, State of Arizona and Wal-Mart Stores Inc
Surrounded by five small mountain ranges
80 aerospace firms have a presence in Tucson
Frequently Asked Questions
Continue reading for answers to frequently asked questions about our homes, community and the area.
01
When was Tucson Founded?
Tucson's founder's day is August 20, 1775. The city is one of the oldest continually inhabited cities in the United States, with a rich history and cultural heritage spanning over 4,000 years of human settlement.
02
What's the weather like in Tucson?
The weather in Tucson is generally sunny and dry. Summers are hot, with temperatures often reaching into the 100s (Fahrenheit). Winters are mild, with temperatures rarely dropping to the mid-30s (Fahrenheit). The area receives an average of 11 inches of rain annually, mainly during the summer monsoons.
03
What is the population of Tucson, Arizona?
According to the U.S. Census Bureau, the population of Tucson, Arizona, as of July 2021, was 543,242.
04
How did Tucson get its name?
Tucson gets its name from the Tohono O'odham Indian's name for the Sentinel Mountains. Tsiuk-shan or Tucson means 'black base.' The base of Sentinel Mountain is darker than its summit.
05
What is Tucson, Arizona known for?
Tucson is known for its desert climate, beautiful outdoor spaces, vibrant culture and diverse population. It's home to the University of Arizona, a major research university. It's designated the first UNESCO Creative City of Gastronomy in the United States. Tucson is a culinary destination with a wide variety of restaurants, including restaurants that make up the city's 23 miles of Mexican food. Tucson is a popular place for retirement and has some of the cleanest air of any major city in the world, according to UpHomes.com.
06
Where is Tucson located in Arizona?
Tucson is located in the southeastern part of Arizona, about 60 miles from the border with Mexico and just over 100 miles from Phoenix. It is situated in the Sonoran Desert and surrounded by five mountain ranges.
07
What are large cities near Tucson?
Several large cities are near Tucson, according to TravelMath.com. Chandler (90 miles), Mesa (96 miles), Scottsdale (104 miles), Phoenix (106 miles), Glendale and El Paso (264 miles).
08
How is the job market in Tucson?
The job market in Tucson, Arizona, is strong and growing. According to the Bureau of Labor Statistics: Tucson's unemployment rate was 3.1% in December of 2022. The national unemployment rate during the same time was 3.5%. The city has a diverse economy with many vital recession-proof industries, including healthcare, defense and aerospace, which help grow the economy and keep unemployment rates low.
09
What are the major industries in Tucson?
Tucson has a diverse economy with various industries, including aerospace and defense, optics, tourism, healthcare, education, technology and manufacturing.
10
Who are some of the biggest employers in Tucson?
The largest employers in Tucson are the University of Arizona, Raytheon Missile Systems, Davis-Monthan Air Force Base, the State of Arizona, Walmart, U.S. Border Patrol and the University of Arizona Health network.
11
What county is Tucson, AZ, part of?
Tucson is part of Pima County, Arizona's central commercial and academic hub.
12
Does LGI Homes build new homes in the Tucson area?
LGI Homes has new home communities in the Tucson area with various one and two-story single-family homes for buyers. Every new LGI home in the Tucson area includes designer upgrades, integrated technology, a chef-ready kitchen and a 10-year structural warranty at no additional cost to the buyer.
13
How can I schedule a tour of an LGI community or home?
You can schedule a tour of an LGI community or home by exploring our Tucson communities online and requesting information while on a community's website. You can also call any Tucson community to ask questions and schedule a tour; each community's phone number is at the top of the community's webpage near the address.
REQUEST INFO