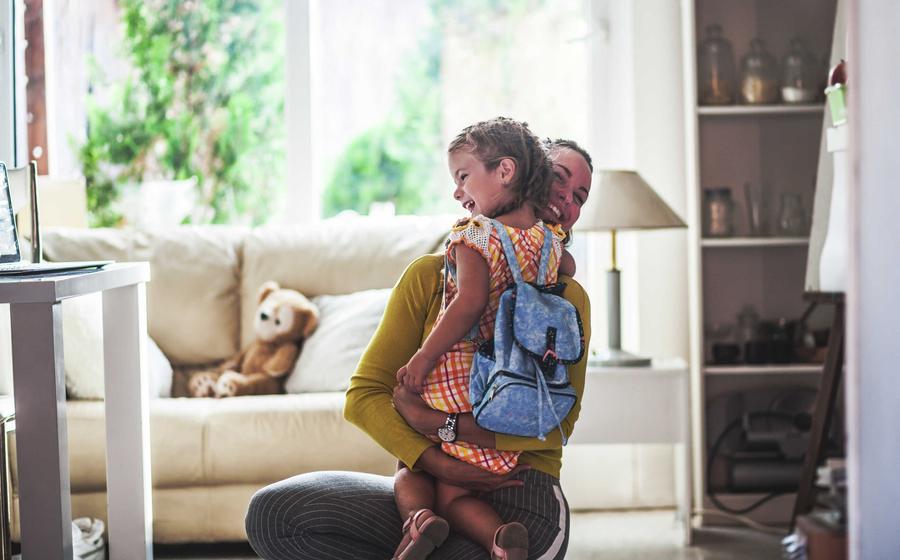 A Fantastic Place to Live
New Homse in Katy
Katy
Situated just 30 miles west of Houston, Katy is a gem in the heart of Texas. Known for its rich heritage and community spirit, Katy boasts top-tier schools, scenic parks and a vibrant local economy. With its strategic location, residents enjoy the perfect blend of small-town charm and easy access to big-city amenities.

LGI Homes residences in Katy are open-concept floorplans with designer upgrades and gorgeous curb appeal at no extra cost. Our commitment to quality is evident in every home, backed by a 10-year structural warranty. With affordable pricing and a simplified buying process, LGI Homes ensures that achieving the dream of homeownership in Katy is within reach for everyone.
A Top Place to LIve
#2 'Complete Insider Guide to the Best Houston Suburbs for 2023' (HoustonProperties.com)
#2 '18 Top Houston Suburbs in 2022' (HAR.com)
#3 '2023 Best Suburbs to Buy a House in Houston Area' (Niche)
#4 '6 Affordable Houston Neighborhoods for First-time Homebuyers in 2021' (CultureMap)
#4 'Top 10 Best Suburbs in Houston for Families' (NewHomesBestSuburbs.com, 2023)
#9 'Best Places to Retire in Texas in 2022' (Investment U)
#12 '2023 Best Schools Districts in Texas' (Niche)
Major industries include energy, research and development, life sciences, professional services, manufacturing, logistics, and health and fitness.
Frequently Asked Questions
Continue reading for answers to frequently asked questions about our homes, community and the area.
01
Is Katy part of the Houston Metropolitan area?
Katy is in the Greater Houston area, a significant suburb in the western part of the Houston Metropolitan area.
02
When was Katy founded?
Katy was founded in 1845 after James Crawford received a land grant to settle the area; Mr. Crawford named the settlement Cane Island. The city was renamed Katy and officially incorporated as a city in 1945.
03
What is the history of Katy?
Katy was the home of the nomadic Karankawa Indian tribe for centuries. In the early 1800s, Spanish missionaries and explorers arrived in the area. Although there was tension and some violence between the two groups, there were positive interactions, and both groups learned from one another. The tribe did not convert to Catholicism; Spanish missionaries left in the early 1830s, more than a decade before James Crawford settled the area. At the end of the 19th century, few Karankawa Indians remained from disease and confrontations with other Indian tribes.
04
Is Katy near significant freeways?
There are numerous freeways in and around Katy. Interstate 10 and U.S. 90 run side-by-side, connecting the city to Houston and San Antonio.
U.S. Highway 59 connects Katy to Austin, Dallas-Fort Worth and Houston. State Highway 99 is just outside Katy and makes a large half-loop around the outer suburbs of the Houston Metropolitan area. View all the freeways and interstates in and around Katy on Google Maps.
05
How is the education system in Katy?
Katy Independent School District (KISD) is widely recognized as an excellent district, receiving an "A+" grade from Niche.com. It ranks as the number one school district in Houston and is among the top 15 in Texas.
06
How many parks does Katy have, and what do they offer?
The city has ten diverse parks operated and maintained by the Katy Parks and Recreation Department. These parks provide recreational spaces for residents and visitors and host multiple events throughout the year, contributing to the community's high quality of life.
07
What makes Katy's location unique?
Katy holds a distinctive position. Situated 30 miles west of Houston, it uniquely straddles three counties: Harris, Waller and Fort Bend.
08
Is Katy business friendly?
Yes, Katy is a business-friendly city that hosts a diverse range of employers. Some of the leading employers in Katy include Shell Exploration and Production, ConocoPhillips, BP North America, Amazon, Academy Sports + Outdoor and Igloo, among others. These businesses span various sectors, from education and oil and gas to retail and healthcare, showcasing the city's versatile economic landscape.
09
How far is Katy from large cities in Texas?
According to TravelMath, Katy is 27 miles from Houston, 120 miles from
Austin
, 162 miles from San Antonio, 215 miles from Dallas, 218 miles from Arlington, 224 miles from Fort Worth and 271 miles from Laredo.
10
What is LGI Homes' CompleteHome™ package?
LGI Homes offers the
CompleteHome™ package
, ensuring homeowners receive a beautiful and functional home with a suite of upgrades at no extra cost to buyers. This package includes a designer kitchen with top-of-the-line products, including Whirlpool® appliances, integrated technology, upgraded flooring, LED lighting and many more attractive upgrades.
11
Where is the nearest airport to Katy?
The nearest major airport to Katy is the William P. Hobby Airport (HOU) in Houston, approximately 35 miles southeast of Katy, which handles domestic and international flights. The George Bush Intercontinental Airport (IAH) is about 40 miles northeast of Katy, serving a more extensive selection of international and domestic flights.
12
How long is the warranty on a new home built by LGI Homes?
LGI Homes offers a
10-year structural warranty
on all our new construction homes. This warranty gives homeowners peace of mind, knowing that their home is built well and that LGI Homes will address any structural issues within the first decade.
13
Are there any annual events or festivals in Katy?
Yes, Katy hosts several events throughout the year, including the
Katy Rice Festival
, which celebrates the city's agricultural heritage, and the Wild West Brew Fest, showcasing craft beers from around the country.
14
What are the top attractions in Katy?
Katy boasts a blend of historical sites and modern attractions. Some of the city's top attractions include the MKT Depot and Caboose, reflecting the city's rich rail history; the expansive Katy Mills Mall for shopping enthusiasts; the Johnny Nelson Katy Heritage Museum showcasing Katy's agricultural heritage; the family-friendly Typhoon Texas water park; the unique Dig World construction-themed park, and Mary Jo Peckham Park.
15
What is the climate like in Katy?
Katy experiences a hot and humid climate with summers in the high 80s to mid-90s. Winters are mild, averaging in the 50s and 60s. The city receives about 48 inches of rainfall annually and enjoys 208 sunny days yearly. Degrees are in Fahrenheit.
16
How does LGI Homes make homeownership more accessible?
LGI Homes specializes in crafting affordable,
move-in-ready homes
with a simplified buying process, making homeownership attainable for many first-time buyers. We can use our buying power to purchase home-building materials, appliances, finishes and upgrades; building quick move-in homes allows our team and vendors to avoid costly delays and deliver homes efficiently.
REQUEST INFO